England player of the year Kalvin Phillips displayed just how limited he really is during the Three Lions' 1-1 draw with Poland on Wednesday night.
Phillips won the accolade for his great performances in central midfield for England at Euro 2020. There is an argument that he was not as deserving as some of his teammates would've been, but his rags to riches story helped him on his way.
The Leeds United midfielder appeared from virtually nowhere to establish himself on the international stage. He deserves endless credit for that, but he isn't the long-term solution in midfield that Gareth Southgate is looking for.
First of all, 33 minutes into the contest with the scores level, Phillips looked to mount a counter-attack with both Harry Kane and Raheem Sterling, England's two most effective attackers, up alongside him.
Phillips had the opportunity to thread Kane through on goal, but instead played the easier pass to Sterling on the right, which dulled the momentum of the counter and allowed Poland to get back into shape.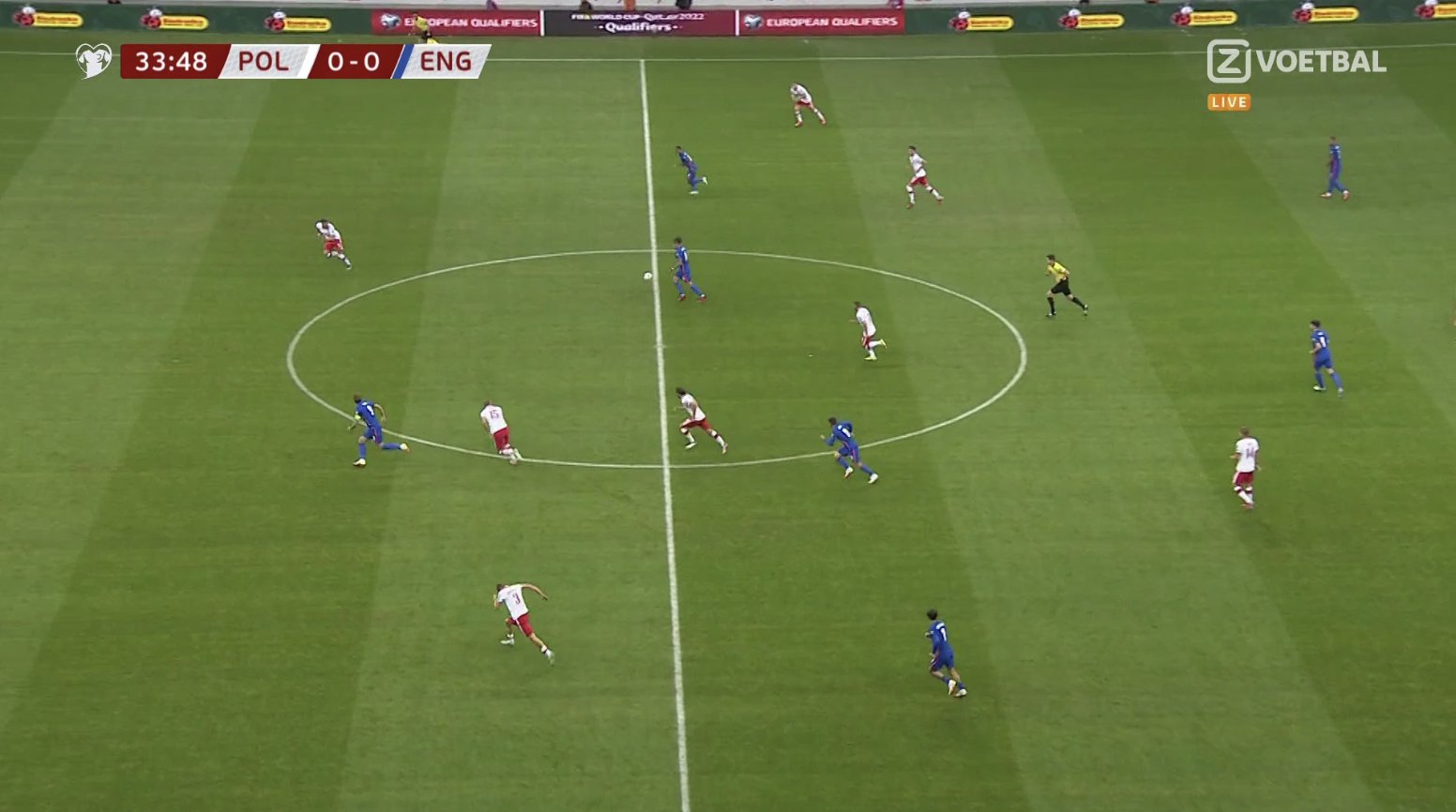 MORE: WATCH: Harry Kane scores STUNNING long range goal to give England the lead over resolute Poland
That wasn't Phillips' most costly error of the night, though. As Robert Lewandowski received the ball in the penalty area, with the game now into stoppage time, Phillips failed to close him down quickly enough.
Compare the distance between Phillips and Lewandowski when the Polish superstar received the ball with his back to goal and as he delivered the cross. Phillips was FAR too slow getting out there and intervening.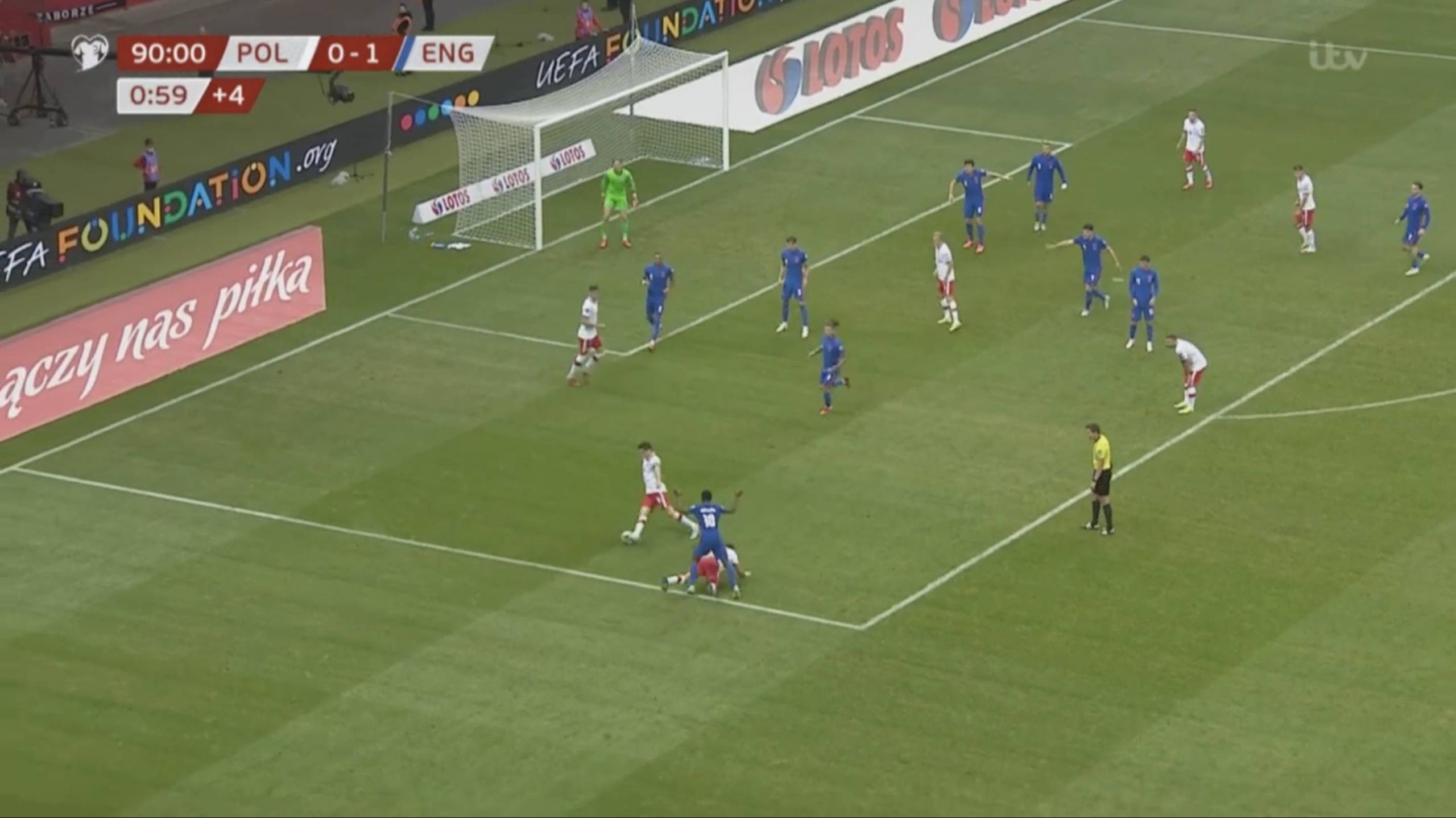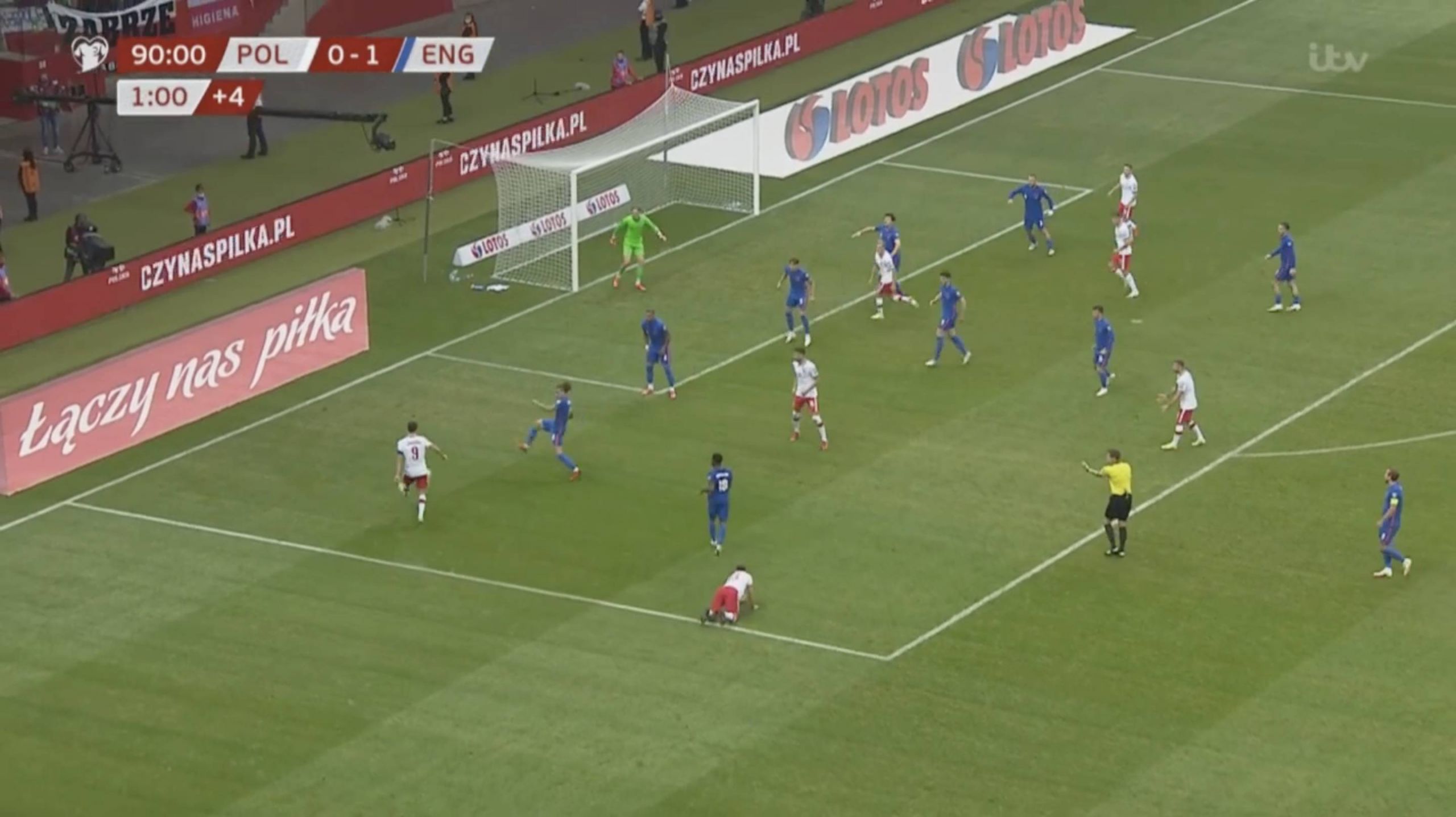 Images courtesy of ITV
Granted, you could blame manager Gareth Southgate for not making changes throughout the course of the 90 minutes and allowing fatigue to creep in.
At this level, though, Phillips needs to spot that danger, notably because it's arguably the best player on the planet over the past 18 months in possession, and get tighter.
If Phillips were to recognise the danger posed and be more proactive about his defensive work, England would have taken all three points from last night's game.
England fell marginally short at Euro 2020, Southgate will be keen to ensure that doesn't happen again at Qatar 2022. These mistakes simply cannot happen.