After Arsenal's critical 2-0 win at Newcastle United yesterday, much of the Toon Army's ire was with the Gunners' efforts to see out the clock, which were echoed by manager Eddie Howe.
Mikel Arteta's side showed the resilience and street smarts that have been missing in recent weeks to keep the title race alive by slowing the play down, making substitutes at the right time and generally frustrating the Magpies.
Referee Chris Kavanagh was booed after the game, which was not surprising given Newcastle lost, and Howe made some remarks which suggested he didn't control the Arsenal players' efforts to slow and stop the play.
See below (shared on Twitter by @talkSport)
"It was very frustrating for us, lots of breaks in play. We wanted the ball in play more."

"We can't control that. That's the refs job."

Eddie Howe bemoans the lack of time the ball was in play during #NEWARS pic.twitter.com/4s9CJy0C5E

— talkSPORT (@talkSPORT) May 7, 2023
The Newcastle manager often appears to be lacking in self-awareness or simply choosing not to see certain things (i.e. his refusal to discuss anything to do with his clubs' Saudi ownership) and this was another example of this.
According to OptaAnalyst, no side has had the ball in play less this season in the Premier League than Howe's, and his own side did exactly what Arsenal did on Sunday in the reverse fixture at the Emirates Stadium in early January.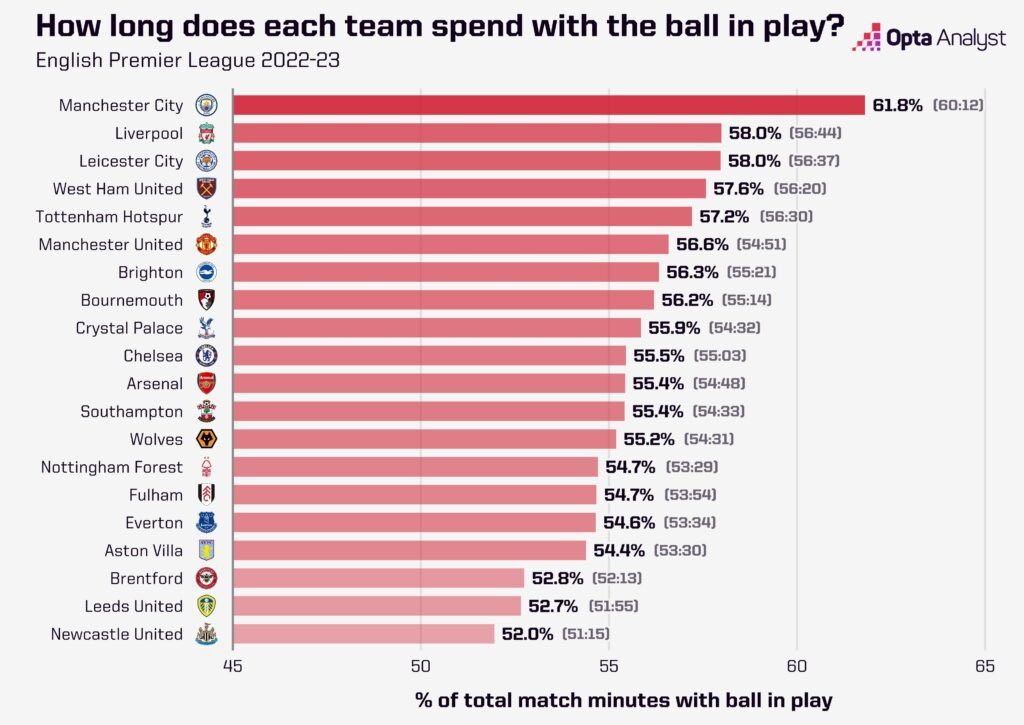 It's hardly something new to see a manager turn the attention away from his own team's failings but this is very humorous in its sheer irony.