Speaking to Behind The Gloves, Eddie Hearn has confirmed that both Anthony Joshua and Tyson Fury's camps have approved a site offer ahead of confirmation of their super-fight this summer.
AJ vs Fury is the fight that the fans want to see. While there are potentially intriguing side-shows in the heavyweight division, it's the unification bout between the two UK heavyweight superstars that every boxing fan is eagerly anticipating.
As has always been the case in this sport, the bigger the fight, the more difficult it is to make it, but these recent comments from Eddie Hearn suggest that it's now only a matter of time before we have confirmation and a date in the calendar.
Hearn told Behind The Gloves:
"Both sides have approved the site offer that they want to go with, and now we're just finalising the site deal and we're in a great place."
"I saw Tyson yesterday. I just messaged him and said, 'I'm in Vegas, I'm in your hotel if you fancy a cuppa'"
"We just had five or 10 minutes together and it was good, because I don't represent Tyson Fury, so I don't know what is in his mind. What he basically cemented in my mind was, this is the only fight he wants, and I know that's the same with AJ."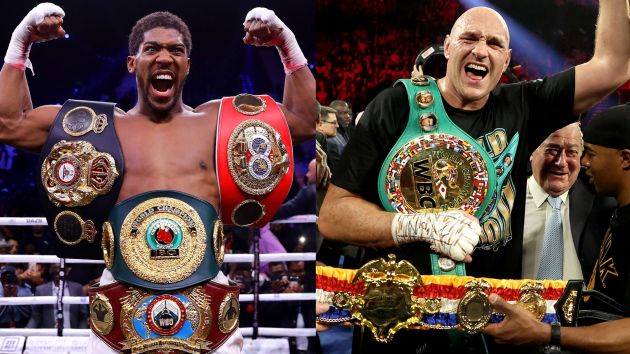 "It just good to say, right we've got the offer, we all approve. We're moving forward now. We're good."
"It has been agreed by both sides, the option that we will take, and you'll get the date very soon and the official announcement."
Credit to both Joshua and Fury, both fighters appear intent on meeting each other in the ring, with there being no intentions to duck and run.
What the UK, and the whole world, needs after the year that we have endured is one of the biggest sporting events in the nation's history to give us all something to look forward to.
If Hearn is to be believed, it's now only a matter of time before we have it.