Dwight Yorke has told his former Manchester United team-mate Gary Neville, as well as Jamie Carragher, to "grow up" in regards to their recent MNF debate about how Manchester City's treble-chasing side compares to United's 1999 vintage.
Combined XIs tend to spark debate but are often just needless content, given it is extremely difficult, if not impossible, to compare teams from different generations.
Yorke seems to be in this camp and doesn't feel there is a need for a debate as City have yet to win the treble, with two finals ahead of them, one of them being against United in the FA Cup final next weekend.
The 51-year-old let his views be known when speaking to Mirror Football on behalf of aceodds, saying "Well, to be quite honest, people go on about this debate that's continuing to unravel. Why are we talking about it? They haven't even done the treble. Until they really have, then there is no debate.
"You know, there is a high possibility, I suppose, that they can do the treble. But that's great. If they do, they will be joining an elite group of players. You know, no other British team has done that. It's not like they're going to try and eclipse what we have done. And so I just don't get it.
"Until they have done that, then let the debate start. You're arguing something that has not happened yet. And until they've done that, then I just really think it's an invaluable sort of debate.
"What if they were to lose one out of the next two cup competition that they enter into? So that debate will never exist. So come on, guys, just tell them to grow up both of them. You know, they're going on about stuff that I don't feel that is really needs debating just now, in my opinion."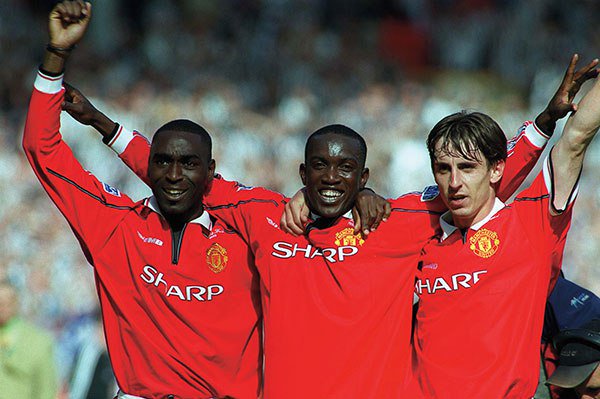 Expect further debates to be thrown around social media if and when City do equal United's achievement, although many will be quick to rightly point out United didn't need to potentially breach a bundle of financial regulations and rules in their quest for greatness.