Rapper Drake has revealed he will be sending Rolex watches to Paddy Pimblett and Molly McCann following their UFC London wins.
Drake has made no secret of his love for the UFC. When virtually every card is on the box, he's at home staking hundreds of thousands, if not millions of dollars, on the fights.
Last night, Drake backed Paddy Pimblett and Molly McCann to get the job done on home soil. He staked almost $2.3m on the pair both winning at UFC London.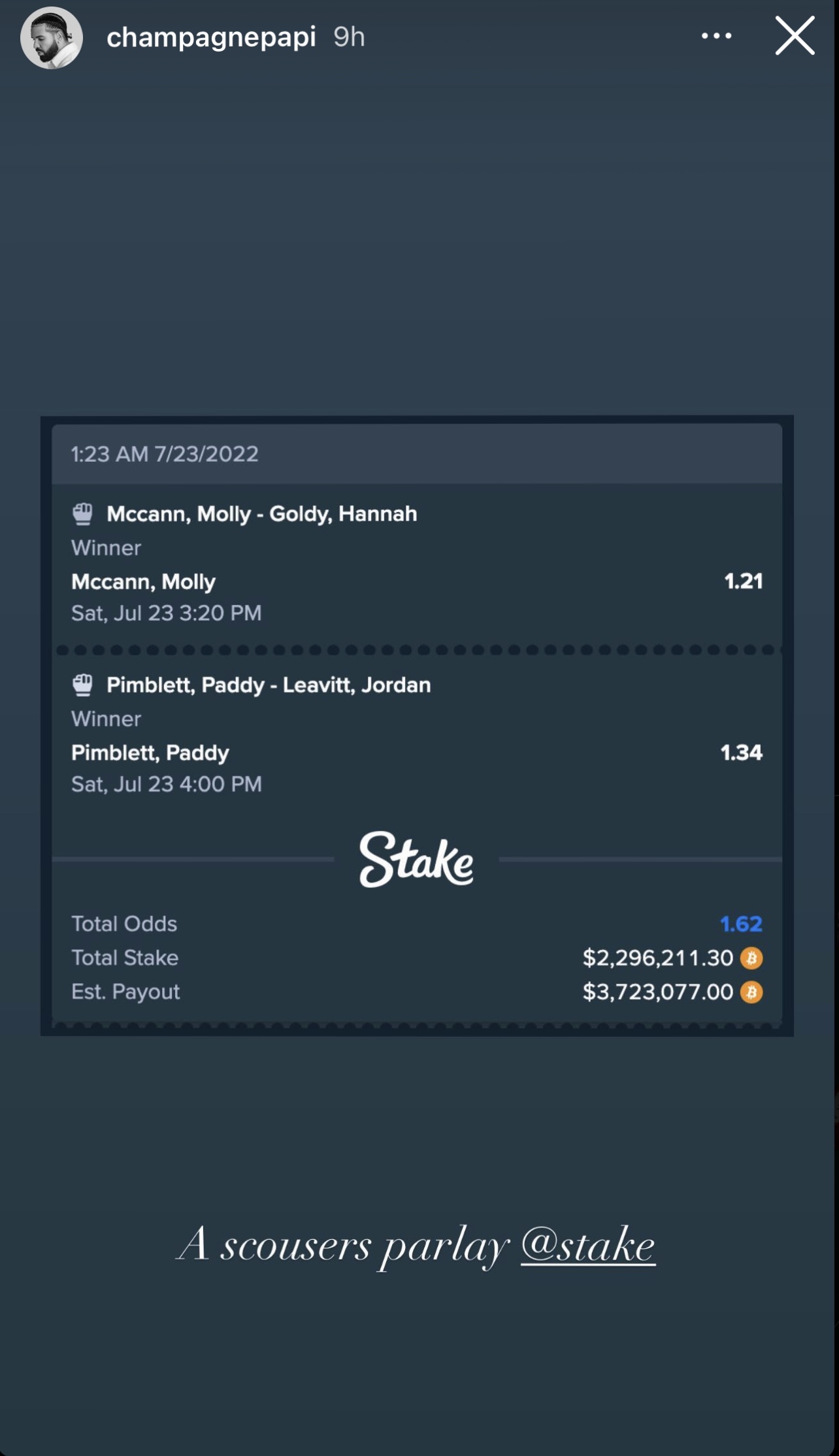 Thankfully for the pop superstar, they did, which earned him a cool pay-out of over $1.4m. Though that's merely a fraction of his wealth, it's a huge amount of cash.
The least that he could do is buy Paddy and Meatball a present as a thanks for their efforts, and it appears as though he will – he's getting them a Rolex each.
.@Drake said he'd get new Rolexes for Molly and Paddy after they helped him cash in $3.7 million on his bets 🤑

(via @meatballmolly) pic.twitter.com/xEeKQDSc77

— ESPN MMA (@espnmma) July 24, 2022
They'll be hoping that it's one of the top shelf Rolexes and he's not going to cheap out, because them putting their health on the line banked him $1.4m, after all…