Dillian Whyte has mocked heavyweight counterpart Deontay Wilder for a video he put out showcasing his strength.
Earlier in the week, Wilder shared a video on Twitter of him lifting weights on the benchpress in preparation for his triology fight with Tyson Fury.
Wilder boasted as to how strong he was, claiming that Fury needed to get his weight up if he wanted to have any chance of winning the fight for a second time.
You say you're a semi truck but I'm a freight train. Better get your weight up @Tyson_Fury. #FuryWilder3 #July24 pic.twitter.com/EBM8CSI4RD

— Deontay Wilder (@BronzeBomber) June 29, 2021
MORE: 'You better get your weight up' – Deontay Wilder sends message to Tyson Fury in strange weightlifting clip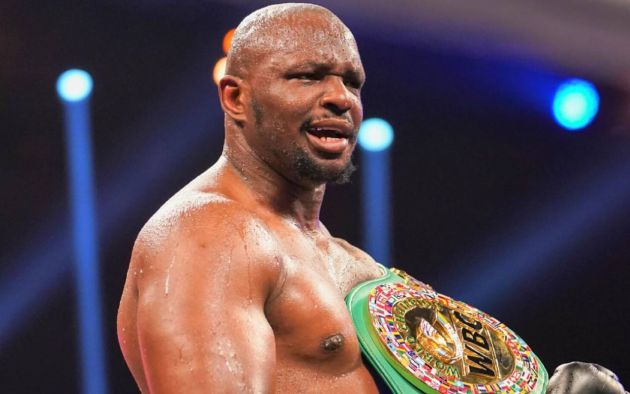 Wilder is renowned for his punch power – it's more or less his only top class boxing asset – but British heavyweight Dillian Whyte isn't impressed with the American's 'light weights.'
Whyte took to Twitter himself to share a clip of himself lifting weights, claiming to be significantly stronger than Wilder and challenging him to a fight.
@bronzebomber screaming with the light weights 😂😂😂 coward i rep your max. Anytime, anywhere we must fight. Let's gooooo #COWARD pic.twitter.com/1VhkAmzHtm

— Dillian Whyte (@DillianWhyte) June 30, 2021
The Brixton fighter would probably be a plausible option for Wilder, were he to lose to Fury again. Unfortunately for him, the WBC belt would no longer be on the line…
Which rap superstar was partying with the England fans during their win over Germany? Click here to find out