Speaking to the BBC ahead of his rematch with Alexander Povetkin, Dilian Whyte has given his verdict on Anthony Joshua vs Tyson Fury.
Whyte, even if he does get the better of Povetkin this Saturday, avenging the knockout he suffered in Eddie Hearn's garden back in August, will be forced to wait for his world title shot.
Naturally, that will be of great frustration for Whyte, who will likely feel aggrieved to have waited this long for it as it is, but as boxing fan, he'll surely be looking forward to Joshua and Fury going toe-to-toe.
Regardless of whether Whyte would ever admit it in public, he knows this is the biggest British boxing bout of all-time, and speaking to the BBC, he's predicted a close fight.
"Joshua is strong, has good speed and he's shown resilience coming back when he's been hurt against other fighters. Against Andy Ruiz he got knocked out, but he showed versatility second time around in the rematch, not taking any chances."
"Fury is very slick, has good reflexes and good movement for a big guy, but I'm not sure if he's physically stronger. But he is taller and weighs more and has got more reach."
"He's one of those guys that you think he's about to lose a fight, but then he comes back. He's overcome adversity and he's beaten guys in fashions that you didn't think he would have done. He draws with Deontay Wilder and then he says he is going to knock him out next time and he does. He went from a backfoot defensive fighter to a front foot offensive fighter."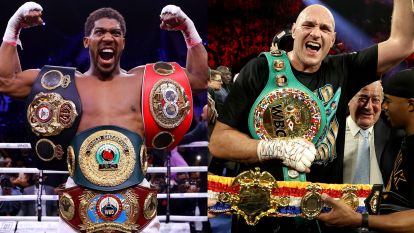 "In my opinion it's a 50/50 fight because they have a lot of similarities and they can both adapt and modify their styles depending on their opponent, so it's very difficult to say who will win. It could be really exciting or it could be really boring where they try to be too technical and one is waiting for the other. I can't wait though."
Nobody really seems able to definitively predict who will win. Joshua has the punch-power over Fury, but the latter is the better technical boxer. There's going to be fireworks, no doubt.