Cristiano Ronaldo turned on the style with a superb back-heel flick during Portugal vs Germany – but Didi Hamann was less than impressed.
Ronaldo, whose Portugal side suffered a considerable blow in their efforts to progress to the Euro 2020 knockout stages after being defeated by Germany on Saturday, scored in the first-half of the contest to give his side the lead.
However, Germany ramped up the heat and Portugal capitulated, eventually being defeated 4-2, but not before Cristiano Ronaldo also executed one of the most impressive skills of the tournament so far.
Ronaldo outstretched his arms as if he were to catch the ball, before flicking the ball to his teammate with his heel, all while looking in the opposite direction.
READ MORE: Gareth Southgate delivers early England team news ahead of Czech Republic clash
Rudiger getting the Ronaldo treatment pic.twitter.com/MdVAe8XbCZ

— TalkAtiv General (@TalkativG) June 19, 2021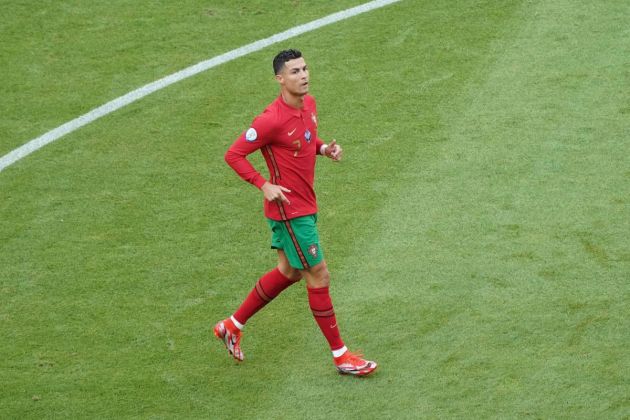 While that's exactly the sort of tekkers that many football fans LOVE to see, Didi Hamann, being a German, was not so impressed with the Juventus forward's actions.
He's quoted by the Daily Mail revealing his belief that Ronaldo has been left looking like a FOOL in wake of Portugal's hefty defeat to the Germans:
"I think it's nonsense. He flicks the ball over, pretends he is going to catch it and back-heels it across, and looks away."
"Of course it is [amazing] and we know he can do that. I think, in a way he's belittling the opposition."
'This is at 1-0 and I'm sitting here while you all rave about it. Yes, he is the best, with Messi. He looks a fool now. This is 1-0. He does look the fool."
"If you ask the German players, they'll tell you now what they thought of it. They would have noticed that."
"I tell you now, all of them will say it may have given us an extra bit of whatever to change things."
"What is he trying to achieve? Maybe this [Germany comeback] is where it all started."
Calm downl, Didi – it's only a back-heel…
Jamie Carragher has urged Gareth Southgate to make a BRAVE decision on Tuesday night – read the full details here