Deontay Wilder's camp has predicted Tyson Fury to be knocked out and the American to regain his status as the WBC heavyweight champion.
Wilder lost his WBC belt to Fury when the two fighters met in February of last year. They were initially supposed to have their trilogy fight this month, but the bout has been delayed after Fury tested positive for coronavirus.
With the date being moved to October, Wilder has been afforded three more months of preparation as he looks to not only regain his belt, but save his career from crumbling before his eyes.
His camp are confident that he'll do it, too. Co-manager Shelly Finkel told Sky Sports:
"I definitely believe that Deontay is going to win his title back by knocking out Tyson Fury."
Wilder's tactician, Malik Scott, has also spoken to Sky Sports in regards to the fight:
"They both have the power to hurt each other. The difference is that Deontay has the power to knock you out."
MORE: Tyson Fury snubbed second COVID shot before catching virus and delaying Deontay Wilder bout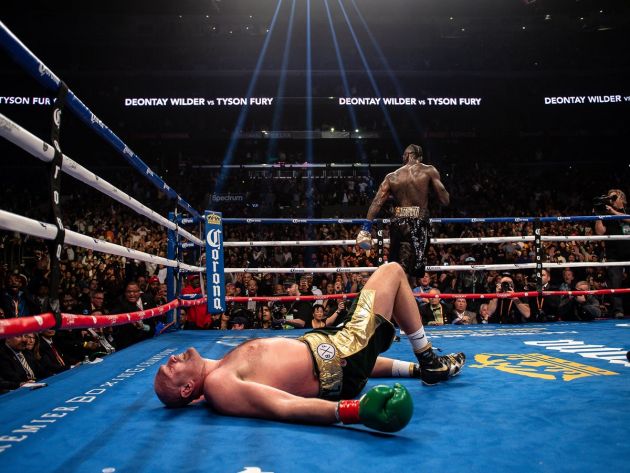 "Fury is undefeated but is vulnerable. That won't make sense to most humans."
"He is an unbeaten fighter but is very beatable. He gives you an opportunity to hit him."
"It is our job to take advantage of those opportunities. I believe Deontay will, and I believe he will knock Fury out in the trilogy."
We all know Wilder's game – he's a one punch pony, and we mean that in the best kind of way.
He's one of the hardest-hitting heavyweights in history, and he's going to need to make sure he lands one of those famous right hands if he wants to have any chance of beating Fury.
He came within seconds of beating Fury in the first fight, didn't lay a glove on him in the second, what do we have in store for the third? We'll have to wait and see…
Click here for more of the latest Boxing & MMA news