Speaking to Premier Boxing Champions, Deontay Wilder has revealed that he is already looking ahead to a fight with Anthony Joshua.
Initially, the plans were for AJ and Tyson Fury to meet in Saudi Arabia later this summer, in a fight which would have seen the victor crowned the undisputed heavyweight champion of the world.
However, with Deontay Wilder refusing to step aside after a trilogy fight with Fury was ordered, the WBC champion was forced into fighting the American, a fight that is expected to take place later this year.
While Wilder was utterly destroyed by Fury in their second fight, and arguably should have lost the first, he's still wholeheartedly confident that he'll get the victory third time around.
READ MORE: "We are waiting for King AJ's decision" – Anthony Joshua's next fight uncertain after WBO deadline passes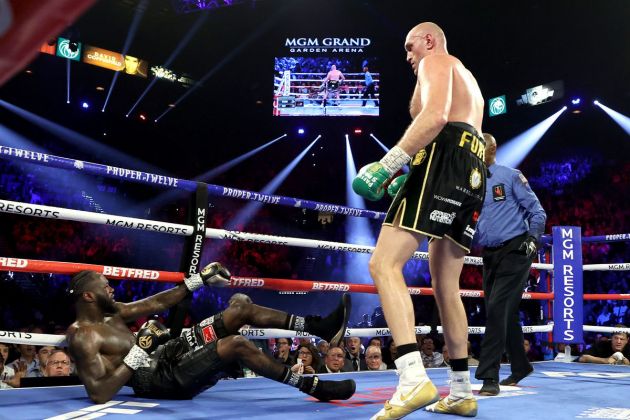 So much so, in fact, that when speaking to Premier Boxing Champions, Wilder has already attempted to rile up Joshua, who he evidently hopes will be his next opponent after beating Fury.
"[He] said: 'It's not about the man, it's about the person with the belt'. We are going to hold them to their word. My focus is definitely on Fury, but after that fight?"
"I'm very confident in what I am going to do. I'm strongly confident in what I'm about to do. How the hell will they beat a full, healthy Deontay Wilder?"
"Once I get through Fury, once I do that? You already know what I want."
"But, as I'm hearing, [Joshua and his team] are already making up excuses – mandatories!"
"I want them to keep that same energy because they tried to make the Fury fight."
Wilder will undoubtedly be the underdog when he goes toe-to-toe with Fury for a third time, but in this sport, perhaps more so than in any other, anything can happen.
Click here for all the latest Boxing and MMA news