England star Declan Rice has revealed that he will be drinking his first EVER pint of beer if the Three Lions go all the way at Euro 2020 this summer.
Rice is expected to start England's Euro 2020 opener against Croatia on Sunday, with the West Ham midfielder having established himself as one of the Premier League's finest over the last 18 months or so.
England lacked a natural holding midfielder at the World Cup in 2018, with either Jordan Henderson or Eric Dier being fielded in that position. Now they have two, with both Rice and Leeds' Kalvin Phillips capable of playing that role.
Rice has the better credentials of the two, though, and he will be hoping that he can achieve something special in his first major tournament with his country, if only to finish it with his lips around a pint of beer.
READ MORE: Chelsea star shuns Frank Lampard when discussing his England heroes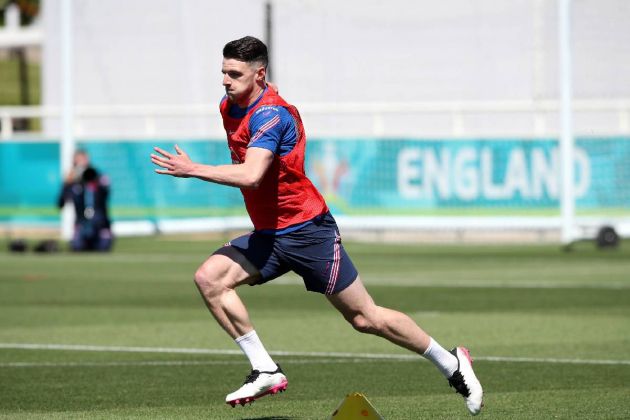 Quoted by the Standard, Rice revealed that he has never, in all his 22 years, had a pint of beer, but might have to if England have a triumphant campaign in this summers' European Championships.
"Do you know what, until this day I have never had a beer and I am 22! That is the truth. Never had a pint. Don't drink it."
"Not really (a drinker). But a pint? No. I know it is off topic but I have never had a beer. People get surprised. I just don't like the smell of it so I have never gone near it."
"Yes [Rice will have a beer if England win the Euros]. I will give it a try – but I will probably spit it out!"
How on Earth can a 22-year-old of Irish descent, raised in England, never have had a beer?
Which Gunners star has claimed he could 'kiss Arsenal goodbye' in a bombshell interview? Find out here.