The PDC World Darts Championship has been branded "COVID spreading on steroids" by one angered health expert.
The Championship is in full swing at Alexandra Palace, with darts fans from across the country getting in the party spirit and cheering on the competitors.
While the scenes inside the Ally Pally give the impression that all is good and normal in the world, that is certainly not the case.
The world has been gripped by a new wave of COVID-19, a spawn of the highly-infectious Omicron variant that has already seen the UK government introduce 'Plan B' restrictions… with more thought to be on the horizon.
As you could probably expect, some are not best impressed with the scenes at the darts, all things considered. Health expert Professor Keith Neal, quoted by the Mirror, is one of those.
"I would tell the local authorities do not let it happen with a crowd. It is ridiculous. People will be travelling on public transport."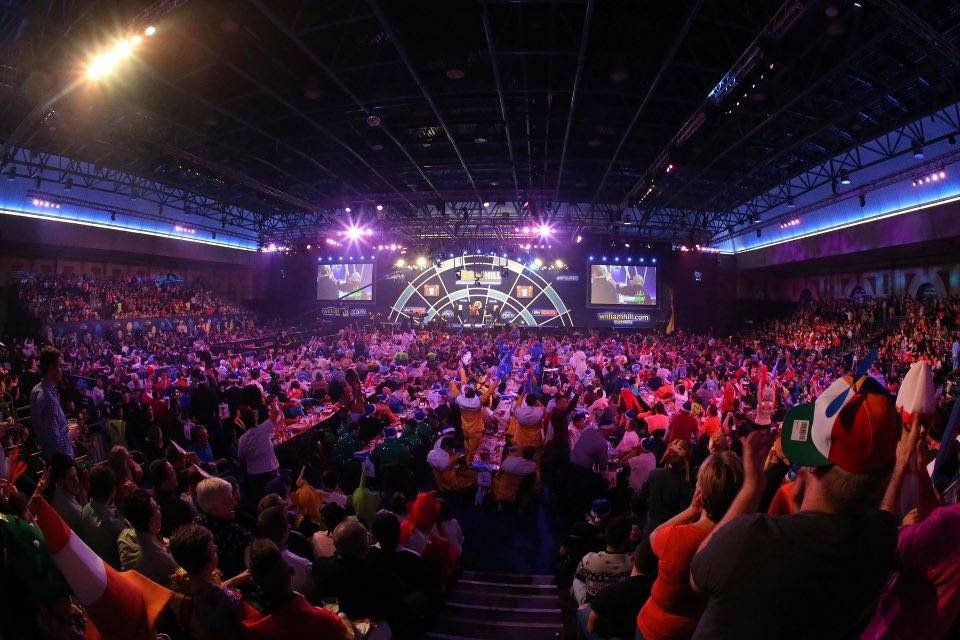 MORE: (Video) Dirty dominatrix claims Man City star visited punishment dungeon after Leeds thrashing
"It is Covid spreading on steroids. There is no concept of social distancing and they will not be wearing masks because they are drinking."
You can't criticise people for doing things that the government are allowing them to do. Ultimately, they make their own decisions while understanding the risk to themselves and their family members.
Perhaps the darts should not have been allowed to press ahead in its current form while the COVID-19 situation in the country is escalating, but it is, so the fans in attendance ought to make the most of it!