Remember Croatia international defender Dino Drpic? A new fact about him has come to light which you may not have been aware of.
Drpic only ever made ONE appearance for his country, but he'd no doubt be keen to refer to himself as a full Croatian international, so we'll give him that.
The now 40-year-old is best known for his time playing with Dinamo Zagreb, with whom he appeared in European club competition down the years.
We have now been given something else to remember Drpic by, because as reported by the Daily Star, he once had sex with his wife in the centre-circle of his home ground.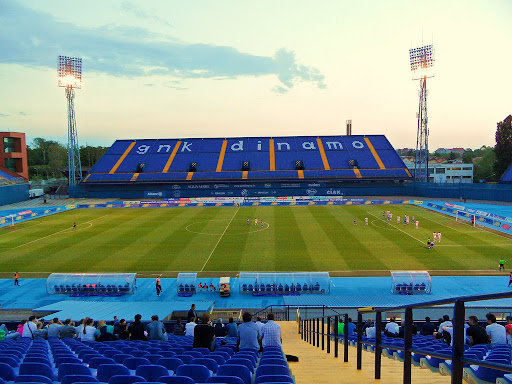 MORE: WATCH: Jack Grealish's girlfriend stuns in seductive latex bunny modelling clip with friend
The report notes that Drpic and his wife romped at the Stadion Maksimir out on the pitch and was subsequently put on the transfer list by his club.
We know some couples like to see what sort of outrageous places they can have sex and get away with it, but he was ALWAYS going to get caught.
What was he thinking?