Cristiano Ronaldo has been named as one of the worst players in the World Cup so far on the player rating app Sofascore.
Portugal finished at the top of their group despite losing their final game to South Korea. The result means that Uruguay has been dumped out of the tournament on goal difference, with the South Koreans taking their spot.
Ronaldo scored Portugal's first goal of the tournament after burying a penalty in their opening game against Ghana but hasn't been able to find the back of the net since then.
The 37-year-old who is competing in his fifth and final tournament hasn't been able to contribute as much to games as he usually does.
According to the popular player rating app, Sofascore, he is among one of the worst players so far.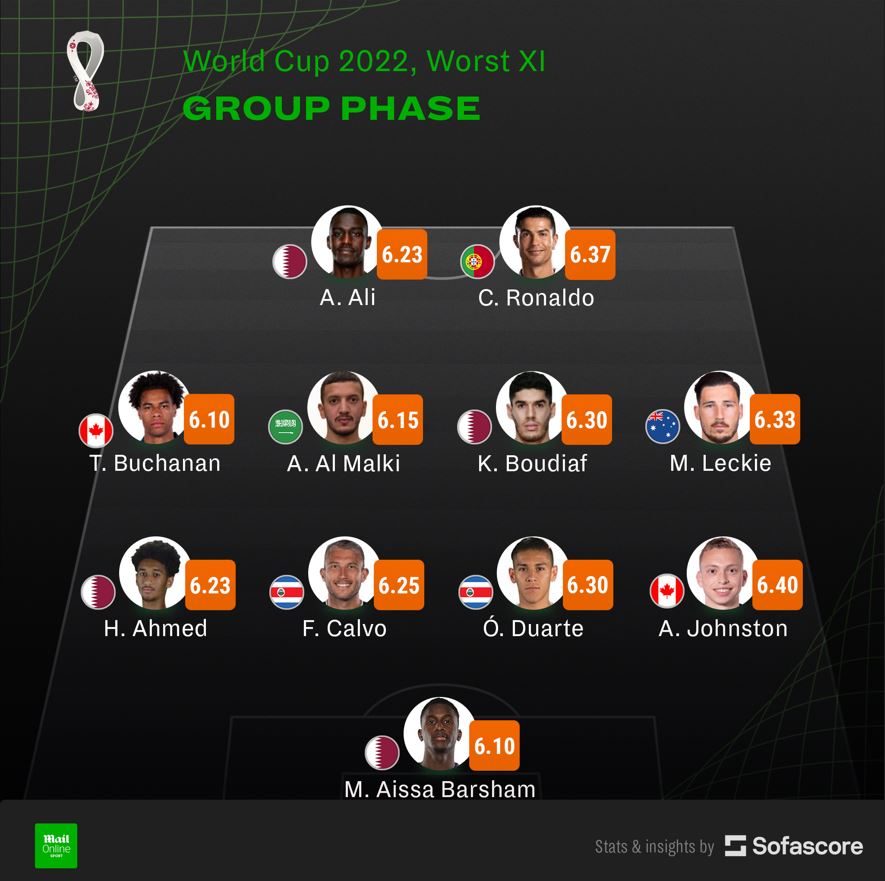 Besides Australia's Mathew Leckie, he is the only player on the team still in the competition.
Ronaldo has been receiving a lot of criticism for his performances this season and will hope to prove everyone wrong in Portugal's next game against Switzerland on Tuesday.
Do you think this score is fair?