Could Amir Khan actually use his rematch clause in the Kell Brook fight contract? Promoter Ben Shalom does not believe it's impossible.
Khan was taught a lesson by long-time foe Kell Brook when they finally met in the ring last weekend.
After years of deliberation over who the better fighter was, the pair finally signed along the dotted line to go toe-to-toe, and followed through with it.
Khan, perhaps as a consequence of the sheer amount of punishment he's received in recent years, looked a shadow of his once-great self and capitulated under pressure from Brook.
We'd expect that to be the final time we ever see Amir Khan in a boxing ring, but promoter Ben Shalom has revealed that no such decision has yet been made on that front.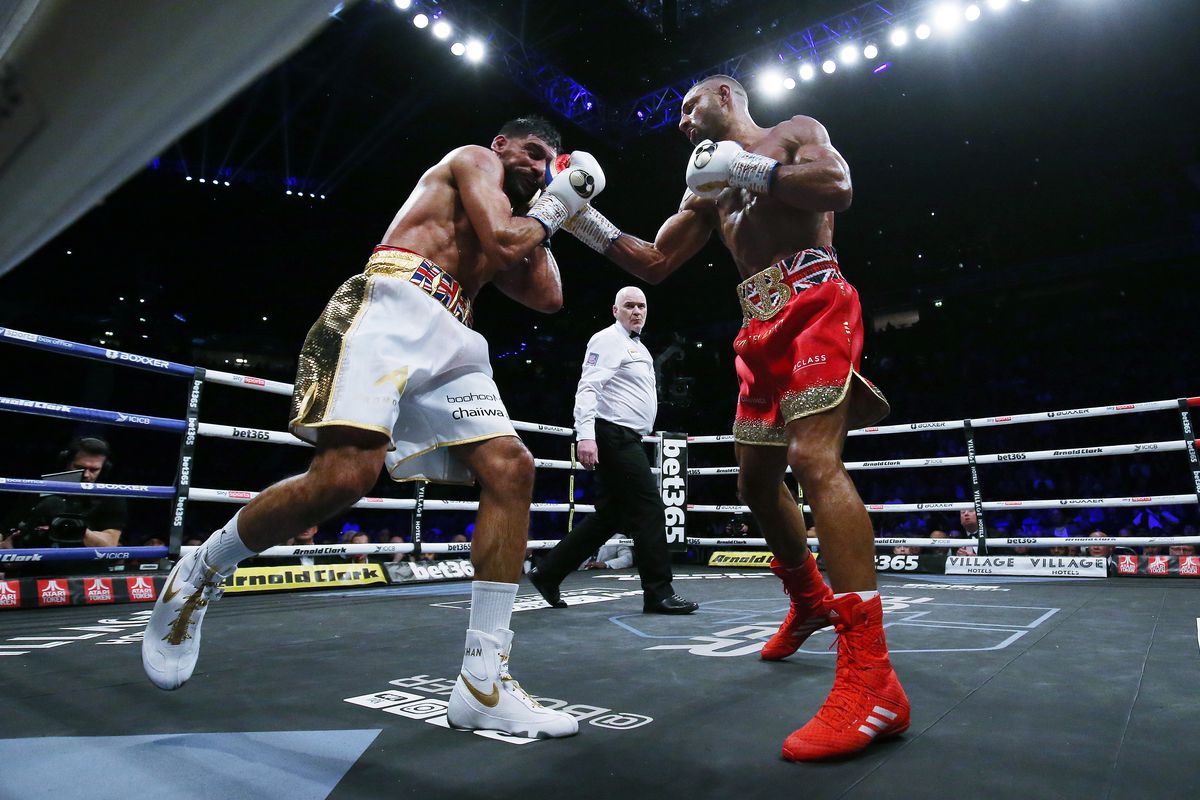 MORE: Tyson Fury vs Dillian Whyte announced: Confirmed date and venue for heavyweight title clash
Quoted by The Sun, he said: "One curveball is that Amir Khan does have a rematch clause in his contract."
"A lot of people are not expecting him to activate that – us included – but at the same time, I've heard a lot, around the camp, the jet lag."
"Also perhaps him not taking Kell as seriously as he should have, a few memers coming out of their camp. They've got at least two or three weeks to activate that rematch clause."
As if this fight wasn't enough of a cash-grab, Khan pursuing the rematch would surely only be for the financial gain. He has little chance of avenging his defeat on the evidence of last Saturday.
It's probably best for all parties if he leaves things as they are.