Conor McGregor has just been hit with a $150k fine and 50 hours community service for firing cans of Monster energy drink at Nate Diaz during the UFC 202 press conference.
Dana White announced soon after the event that "they're both getting punished" (McGregor and Diaz) and today was the day after the Nevada State Athletic Commission met this morning in Las Vegas to determine what punishment McGregor would face.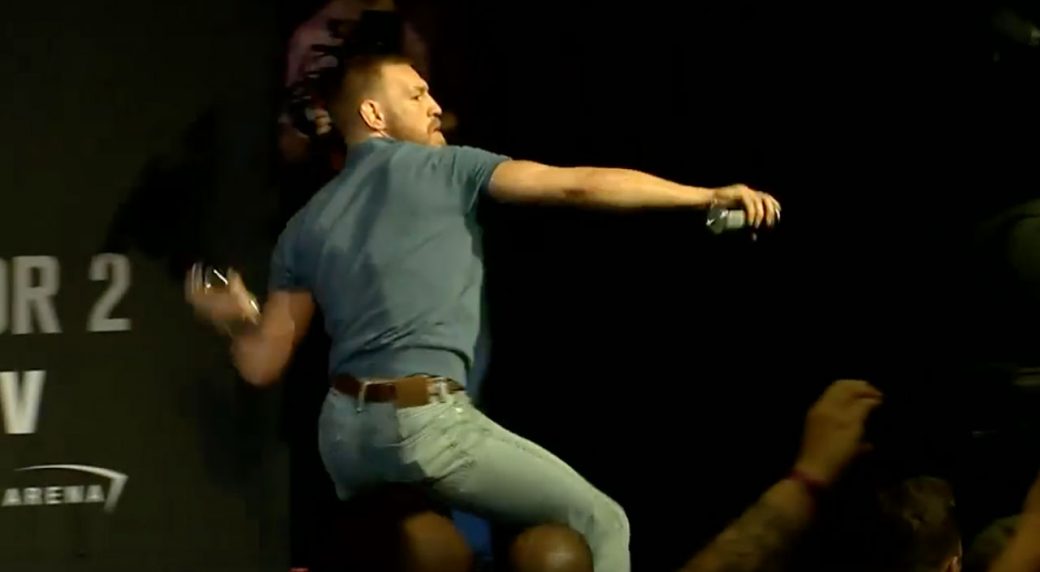 The UFC Champion was slapped a $150,000 fine, which is 5% of his UFC 202 purse, and 50 hours of community service. He also agreed to participate in an anti-bullying PSA.
In true McGregor fashion he was quick to give his response to the situation and it's sure to piss off a few members of the UFC locker room.
CLASS: @TheNotoriousMMA's response to getting fined $150,000 is so good even God retweeted it… pic.twitter.com/grDVkKe900

— BenchWarmers (@BeWarmers) October 10, 2016
Nate Diaz has yet to be fined as his hearing was postponed.