Christian Eriksen is set to undergo medical examinations to discover whether he will ever again be able to play for Inter Milan, according to Sky Sports.
You'll no doubt remember the harrowing scenes which unfolded in Denmark's opening group match of Euro 2020, with Eriksen suffering a cardiac arrest and being rushed to hospital.
Eriksen made it through with his life – thank goodness – but it remains unclear whether he will ever be able to play football again, especially since he was fitted with an ICD, as is mentioned in the report.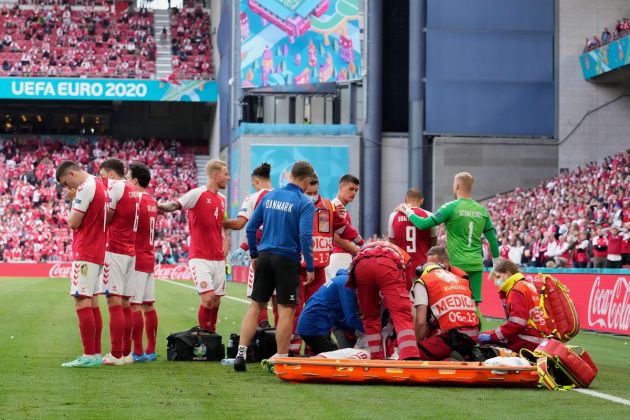 MORE: Everton midfielder Fabian Delph shares anti-vaccination message on Instagram amid government pressure
Well, it looks as though it might not be too long before we have a definitive answer, with Sky Sports reporting that Eriksen will return to Inter for testing to discover whether it's safe for him to play football again.
While the best case scenario is that we see Eriksen back among the action at some point in the future, his safety is paramount, so doctors will want to be absolutely sure before making a decision.