Chelsea midfielder Jorginho has been caught red-handed using a celebrity dating app while in the USA with his teammates, according to The Sun.
Jorginho, who finished third in the Ballon D'Or rankings behind only Lionel Messi and Robert Lewandowski, has a baby son with his long-term partner. Neither accompanied him as he jetted off to Florida with other members of the Chelsea squad.
Judging by this recent report by The Sun, Jorginho was intending on taking full advantage of the time spent away from his partner, having activated his account on a celebrity dating app, as was spotted by a local.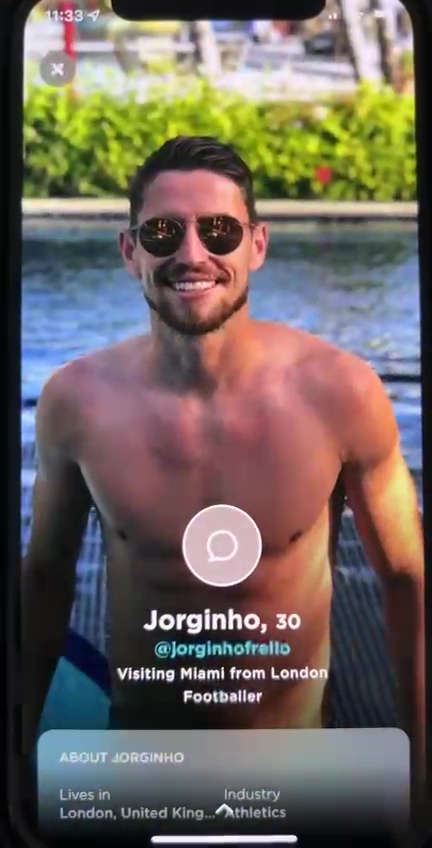 MORE: Chelsea identify Romelu Lukaku replacement with Roman Abramovich ready to cut losses
According to the report, the account was linked to Jorginho's official Instagram account, which strongly suggests that it was the man himself and not an impersonator looking to drum up trouble.
There is the option on these apps to look for friends, rather than hook-ups, so perhaps we should give Jorginho the benefit of the doubt. Maybe he was merely looking for some parties to be invited to.
Either way, he's going to have some explaining to do when he returns home to his partner.