Chelsea defender Reece James could reportedly be set to miss the bulk of what remains of the 2021/22 Premier League season.
James hobbled off the Stamford Bridge turf during the Blues' clash with Brighton on Wednesday night and looked to be in a pretty serious amount of pain.
A video circulated post-match of the England international on crutches, suggesting that the damage done to his leg was as sinister as it first appeared.
Breaking: Reece James has left Stamford Bridge on crutches following his hamstring injury sustained in #Chelsea vs Brighton.

[via @j_castelobranco]

— Absolute Chelsea (@AbsoluteChelsea) December 29, 2021
The Athletic have now reported that James suffered a suspected torn hamstring, a nasty injury which is likely to keep him sidelined for some time.
As reported by Goal, a torn hamstring can take up to three months to recover from, depending on the extent of the damage done to the muscle.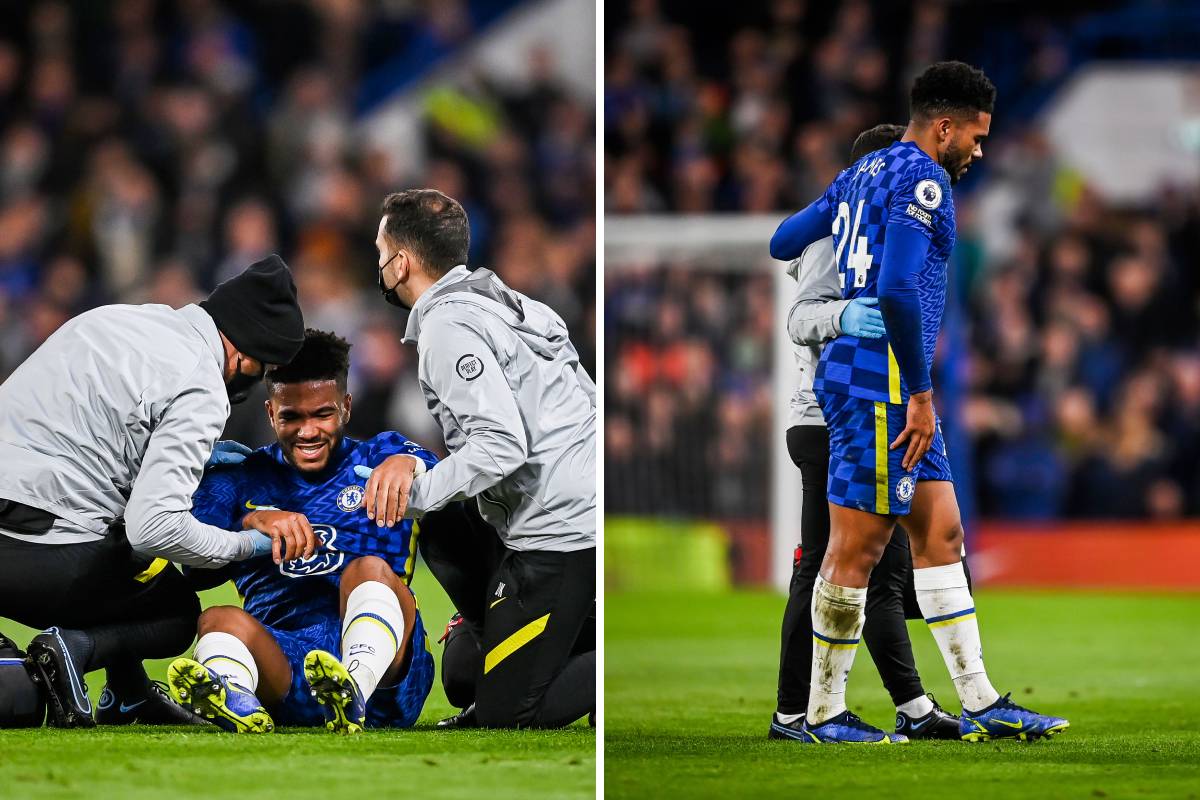 MORE: HORROR stat shows exactly why Chelsea will not win the Premier League title
All signs point towards James' hamstring injury being a serious one, so Chelsea fans have reason to be anxious as they await an official update.
James has arguably been their player of the season so far, so to lose him for the majority of the season would be a hammer blow to their ambitions.
Thomas Tuchel's men have already seen Ben Chilwell ruled out for the rest of the campaign. To lose another wing-back would be disastrous.