Chelsea are expected to make a "statement signing" in the upcoming transfer window – and it's likely to be Declan Rice.
When Rice was released by Chelsea as a teenager, he could have been forgiven for thinking that he would never make it at the highest level. However, fast forward almost a decade and the midfielder has taken the Premier League by storm.
The England international is now one of the most coveted players in the land, with even Chelsea in the mix to re-sign him in the upcoming transfer window. There is some suggestion that he could be Todd Boehly's statement summer signing.
Get the funniest stories in sport in 3 minutes with The Upshot, a weekly newsletter spilling gossip, drama and controversy from the world of sport.
It's free, sign up here.
A consortium led by Boehly is set to take the reins at Stamford Bridge, and as per Gary Trowsdale, who has met Boehly and other prospective bidders, Chelsea will be making a "statement signing" – with Rice a likely candidate.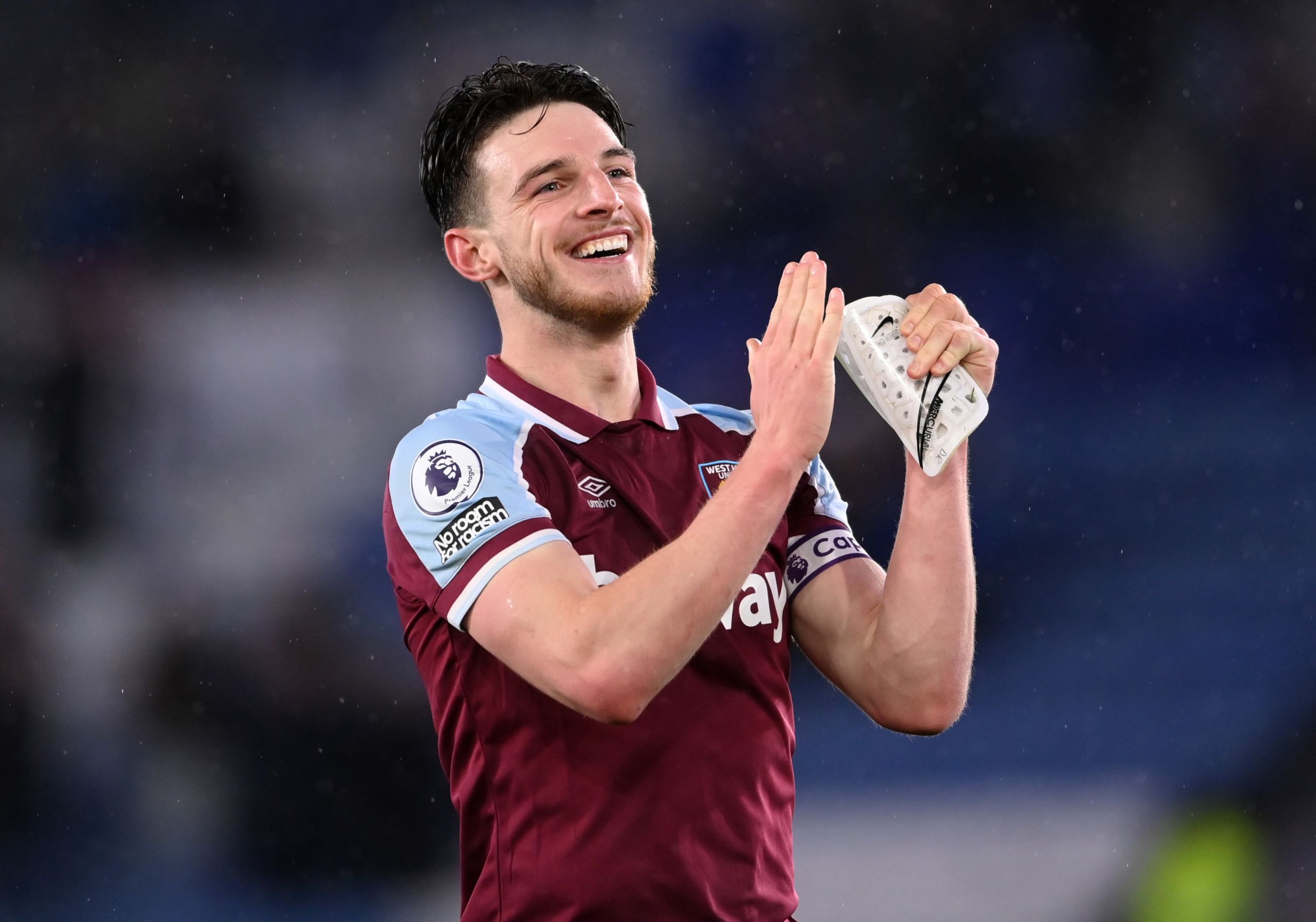 "There is going to be a statement signing, I believe the signing they want is Declan Rice." – via CFC365 Podcast
Chelsea do have plenty of talent in the midfield areas, but nobody quite as physically attributed and commanding as Rice. He would be a superb addition to the squad, how much West Ham would demand remains to be seen.