Chelsea and Italy midfielder Jorginho has given one final f*** you to the England squad after bleaching his hair blonde.
Jorginho was a key figure in the Italy side which defeated England in the Euro 2020 final, despite being denied by Jordan Pickford in the decisive penalty shootout.
As you'll perhaps recall, the England squad had vowed to follow in the footsteps of Phil Foden and dye their hair blonde, were they to be successful in bringing football home.
They weren't.
Jorginho, though, DID finish the tournament as a double-European champion, and just to rub it in the faces of his Chelsea teammates Mason Mount, Reece James and Ben Chilwell, he's gone ahead and dyed his own hair blonde.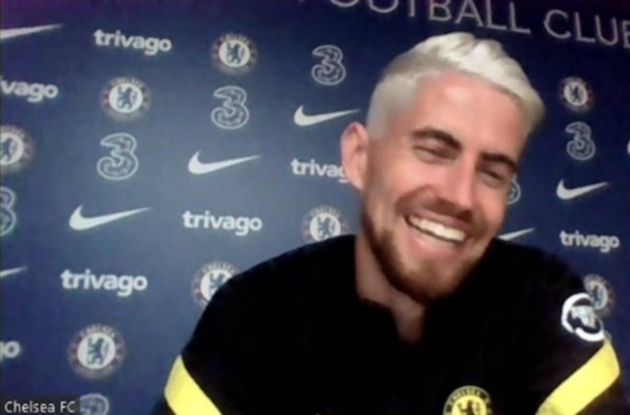 MORE: (Photos) Chelsea and Italy hero Jorginho enjoys romantic Mykonos getaway with gorgeous girlfriend
Jorginho has won the Champions League and European Championship within the space of just a few months. If there's any player on the planet who can do as he pleases and get a free pass, it's him.
If this was merely to troll his English Chelsea teammates and the rest of the squad who will still be reeling in wake of the defeat, it's behaviour we can absolutely get behind.