Chelsea have been fined by the FA for failing to control their players during their recent clash with Liverpool, reports Football.London.
The Chelsea players lost their temper after Reece James was sent off for handling the ball on the goal-line. Anthony Taylor awarded a penalty to Liverpool, which was finished by former Blue Mohamed Salah.
In wake of the penalty incident, Edouard Mendy lashed at the ball and caught Liverpool skipper Jordan Henderson. Chaos ensued, with tempers boiling over into the half-time break, when Taylor was mobbed again by the Chelsea players.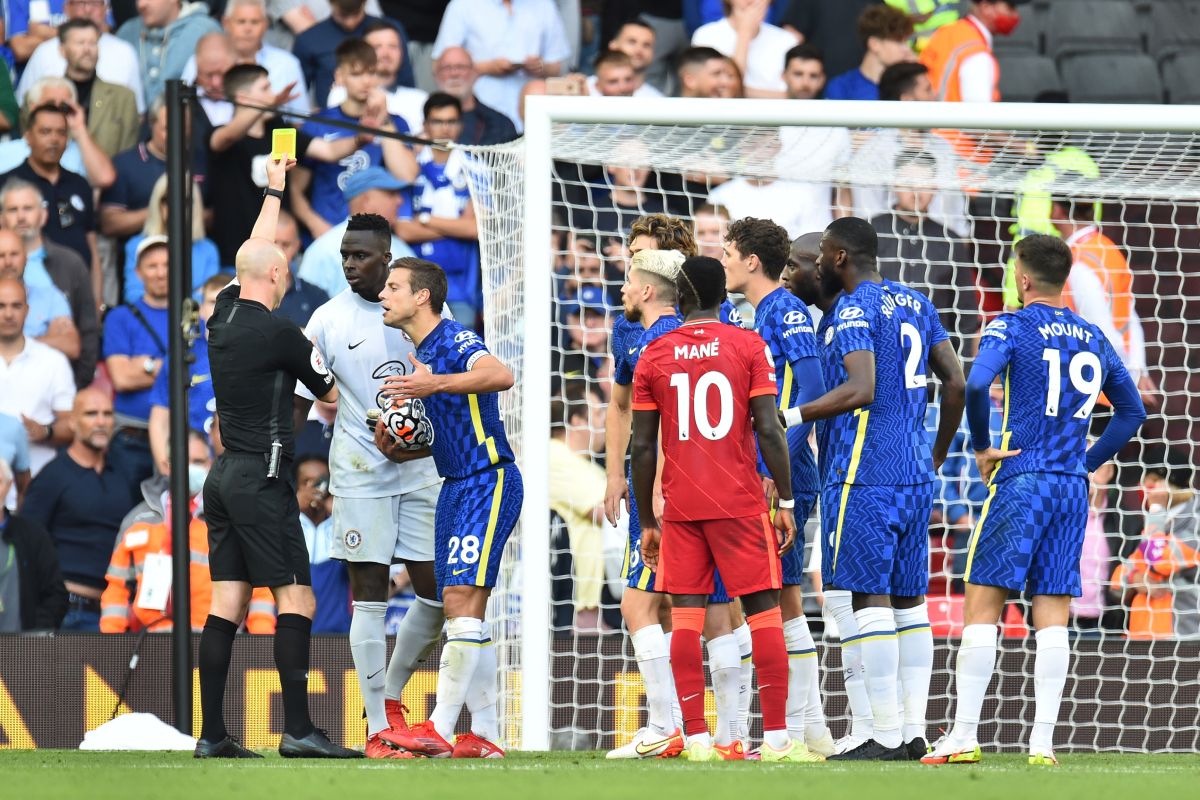 MORE: Ten Premier League stars set to be BANNED from playing this weekend as countries invoke FIFA rule
As reported by Football.London, Chelsea have now been hit with a £25k fine for failing to control their players. Their fury towards the match officials was likely what sprung the governing body into action.
Of course, £25k is pennies for Chelsea, with the real punishment being the absence of all three points. Chelsea were by far the better team when both sides had 11 men on the field of play.
The manner in which Thomas Tuchel altered his tactics in order to survive a second-half battering from Liverpool and still look dangerous on the counter-attack was mightily impressive.
Unfortunately, it wasn't enough to win the game.