Anthony Joshua has been called out by the manager of American heavyweight Charles Martin – remember him?
Martin won the vacant IBFC heavyweight title with a TKO victory over Vyacheslav Glazkov back in 2016. His first title defence came against AJ, who was fresh off a victory over Dillian Whyte.
You all know how the story goes, with AJ finishing Martin off in the second round to win his first world title. It left the American's career in tatters.
Martin has gone on to win five of his six bouts since being KO'ed by AJ and his team now appear to be under the impression that he is back in contention in the heavyweight division.
His manager, quoted by Sky Sports, revealed that he is keen to see AJ defeat Oleksandr Usyk to win back his belts and give Martin the opportunity to have his revenge.
"I think Usyk beats Joshua again, but I am rooting for Joshua. Charles desperately wants to fight and KO Joshua before he retires."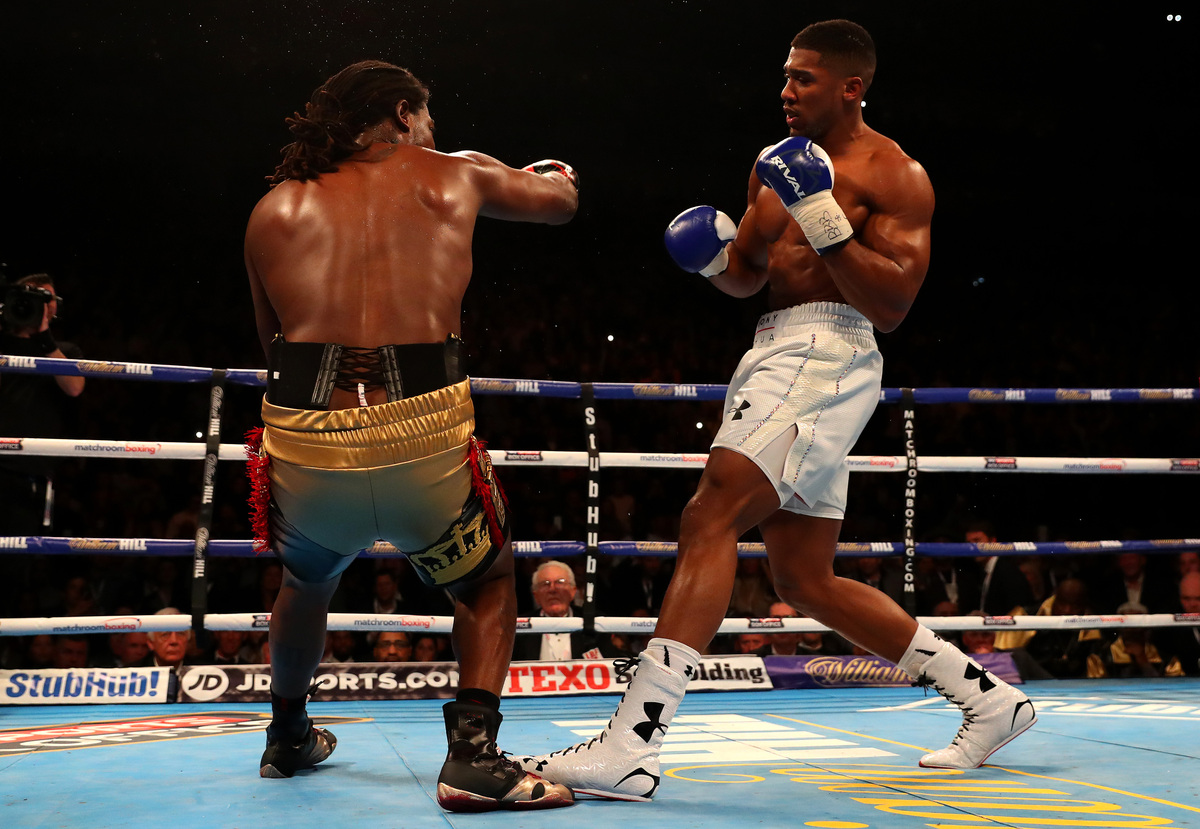 MORE: Jake Paul's team REFUSE to sign up for anti-doping ahead of Tommy Fury bout
"He's been focused on that singular goal since 2016 – it's what motivates him and it's the reason why he will beat Luiz Ortiz."
"Charles will do whatever it takes to become two-time heavyweight champion, including fighting a second IBF eliminator against one of the most avoided heavyweights in the world."
We all know how deluded some of those within the boxing world are. The delusion appears to be amplified at heavyweight, perhaps it's the strength of the blows to the head.
This could be on a whole new level, though. Martin is arguably the worst heavyweight world champion of all time. There is zero prospect of him stepping into the ring with a fighter of Joshua's calibre ever again.