Carlos Queiroz was asked about the situation in Iran, where people are currently protesting over the death of Mahsa Amini, a 22-year old woman who was arrested by police for not wearing a hijab.
The country has been in the spotlight for the protests taking place, as women's rights in Iran continue to be a big discussion point across the world.
Following his press conference this afternoon ahead of Iran's game against Wales, Queiroz was asked by a BBC journalist about the nation's protests, to which his response was rather strange.
https://twitter.com/NatashaTierney/status/1595804687277637632?s=20&t=Kv8juiUgD8BayslXsY-90A
"Why are you asking these questions? The press conference is finished", replied Queiroz.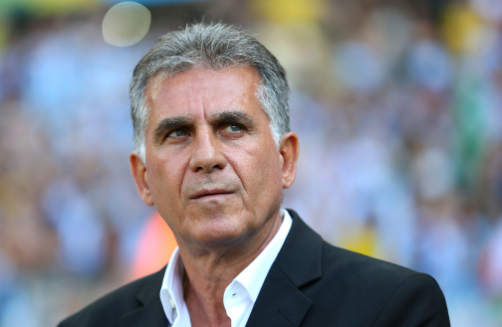 "Why don't you ask others about their cultures? Ask Gareth Southgate about what he thinks about how England left Afghanistan?"
READ MORE: BREAKING Ronan O'Gara has been hit with a MASSIVE ban!
Queiroz had already told Iranian fans to "stay at home" if they didn't support the team after fans booed the national anthem during the team's 6-2 loss to England on Monday, so the manager's actions this afternoon will not have gained him many more admirers.