Eddie Hearn has suggested that pound-for-pound number one Canelo Alvarez could one day move up to heavyweight.
Canelo reaffirmed his status as the no.1 boxer in the game with his victory over Caleb Plant earlier in the month. The Mexican became the undisputed super-middleweight champion of the world after knocking Plant out in the 11th round.
He has since had approval from the WBC to move up to cruiserweight and fight Ilunga Makabu, a Congolese fighter whose only defeat in his last 27 bouts came against Tony Bellew at Goodison Park.
The Makabu bout is a dangerous proposition for Canelo, a fact that promoter Eddie Hearn recognises, but the Matchroom chief goes as far a suggesting that he could move up to HEAVYWEIGHT.
Hearn told iFL TV, "I think he could become undisputed at 175 and I like that plan. But there is also the cruiserweight division."
"Listen, he could move up and fight at heavyweight. I mean, Usyk's not a massive heavyweight, Trevor Bryant's a world champion as well. Can he compete against those guys?"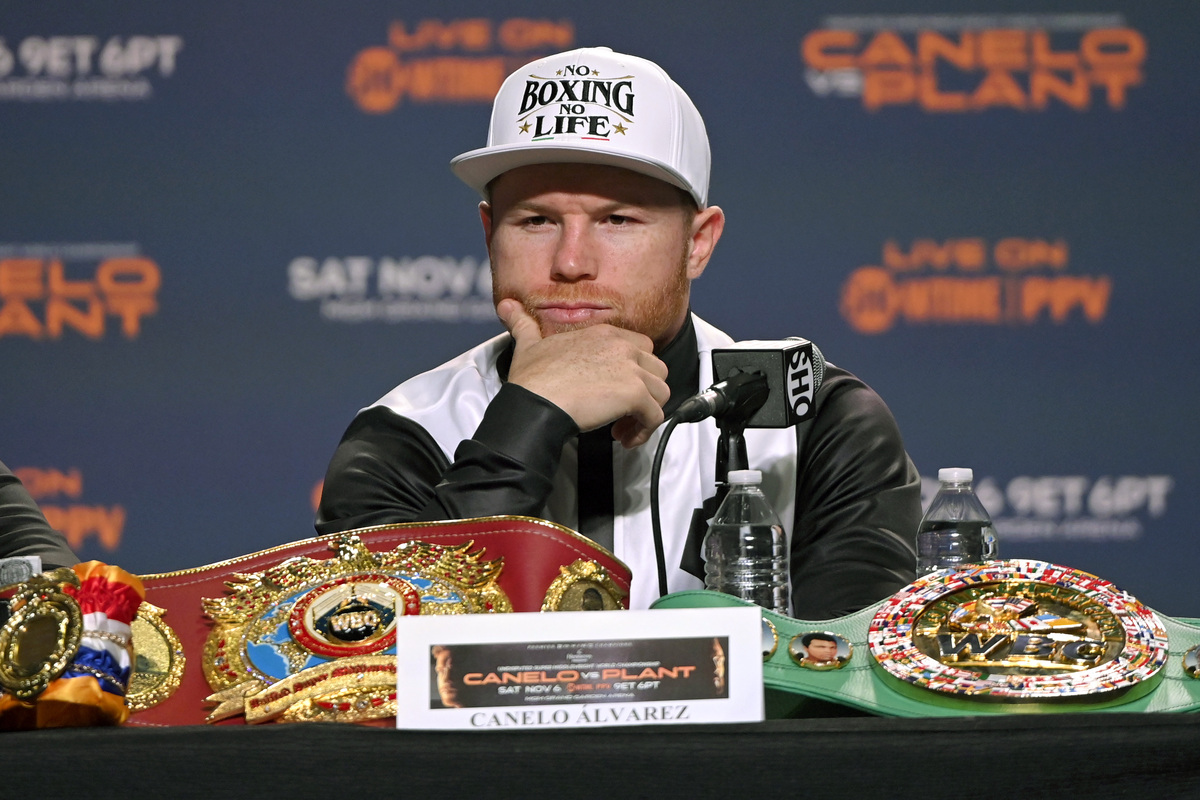 MORE: CONFIRMED: Canelo Alvarez approved for cruiserweight bout to become FIVE-WEIGHT champion
"Cruiserweight first, maybe. But I like the fight against Makabu. I think it's a dangerous fight, I think it's an exciting fight and as I said, Saul and Eddie are interested in making history."
"They're not interested in having normal, boring fights. Every fight has to mean something."
That would open the door to the prospect of Canelo fighting the likes of Tyson Fury and Anthony Joshua, something that seems improbable, but could actually happen.
It would, of course, be an enormous risk for Canelo to fight men of that size, but he has previously revealed that he likes doing so because they're a bigger target than in lower weight classes.
Who knows what could be on the horizon…