It's just as well that Dmitry Bivol produced a stellar 12-round performance against Canelo Alvarez… because the judges were determined to rob him.
Canelo moved up in weight to challenge Bivol for the WBA light-heavyweight title. It was yet another ambitious challenge which the Mexican has set himself, but he ordinarily pulls through, which will have given his fans plenty of confidence.
However, Bivol was just too big and too tough a cookie to overcome for Canelo, who was defeated via a unanimous decision. Bivol became the first person to defeat Canelo since Floyd Mayweather, who is regarded as one of the greatest ever.
Get the funniest stories in sport in 3 minutes with The Upshot, a weekly newsletter spilling gossip, drama and controversy from the world of sport.
It's free, sign up here.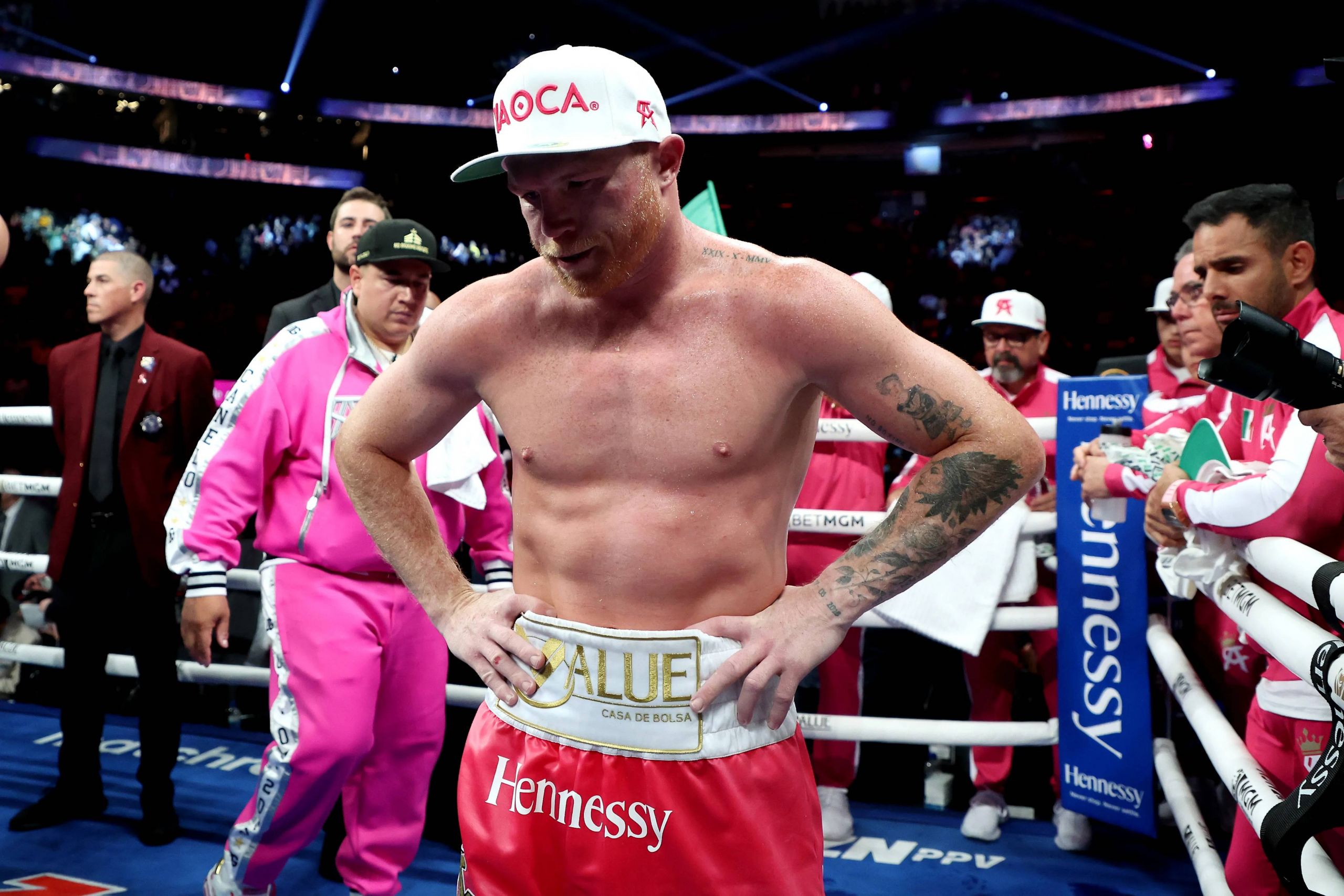 Bivol started the fight strongly and his pace never really tailed off, which is just as well, because a major robbery was pending on the scorecards, were he not to have convincingly beaten Canelo over the course of the fight.
Canelo Alvarez was 4-0 up against Dmitry Bivol on all three of the official judges' scorecards after four rounds.

— Michael Benson (@MichaelBensonn) May 8, 2022
The cards were far too close considering the manner in which the fight panned out – and it's easy to see why, now. Not a single judge wanted to hand Canelo the loss, but because of Bivol's complete performance, they simply had no alternative.