Footage has emerged of pound-for-pound king Canelo Alvarez sparring with heavyweight fighter Frank Sanchez.
Canelo has never shied away from taking a risky fight. On Saturday night, the Mexican will be going up in weight once again in a bid to further strengthen his credentials as the number one boxer on the planet.
At this point, you feel as though it is merely a foregone conclusion that he will triumph, no matter what the weight, no matter who the opponent – but can he actually cut it at heavyweight, as has been suggested?
Get the funniest stories in sport in 3 minutes with The Upshot, a weekly newsletter spilling gossip, drama and controversy from the world of sport.
It's free, sign up here.
Oleksandr Usyk's reign as heavyweight champion of the world has got people thinking, with Canelo feasibly capable of getting to 201lbs and challenging the Ukrainian for his belts at heavyweight.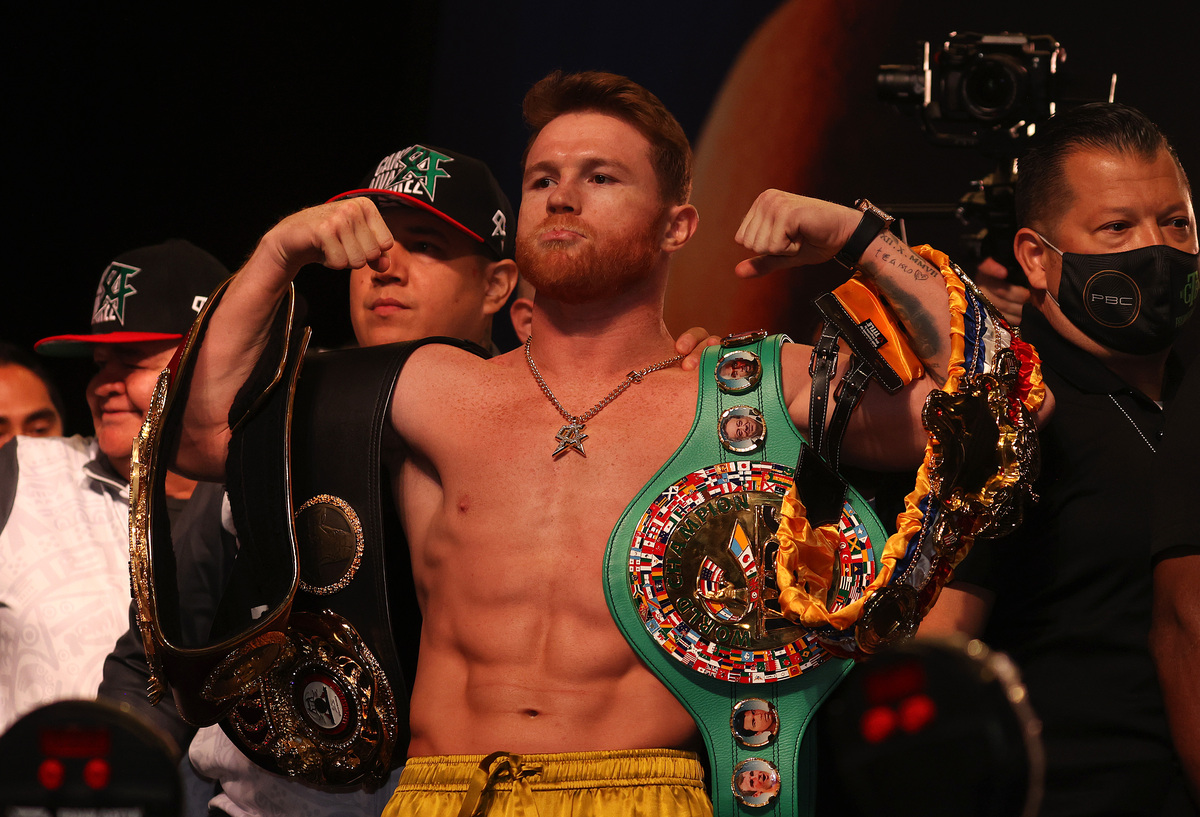 You'd think he'd be crazy for taking such a risk, but Canelo wouldn't do anything of the kind without putting in the necessary work and preparations to ensure he was ready for the challenge ahead.
With that in mind, footage has been released of Canelo fighting heavyweight prospect Frank Sanchez, who is 20-0. It's a short clip, but it gives you an idea of the size advantage a BIG heavyweight would have…
When Canelo Alvarez sparred with top heavyweight Frank Sanchez…

[📽️ Henry Garcia] pic.twitter.com/YqAD3NVyYC

— Michael Benson (@MichaelBensonn) May 6, 2022