Kell Brook has given his take on the possibility of Amir Khan pursuing a shock rematch.
Boxing fans waited YEARS for Brook and Khan to step into the ring together. With the pair finally having done so last month, and Brook having been victorious, we now have the proof that fights really are just like buses.
Despite Khan having been outclassed and the general consensus being that he'd been beaten into retirement, the former Team GB Olympic champion is understood to be keen on using the rematch in his fight agreement with Brook.
That has come as a shock to many, with Khan surely not having much of a chance of putting right the defeat he suffered at the hands of his rival last month, but Brook appears open to the idea of dealing him another beating.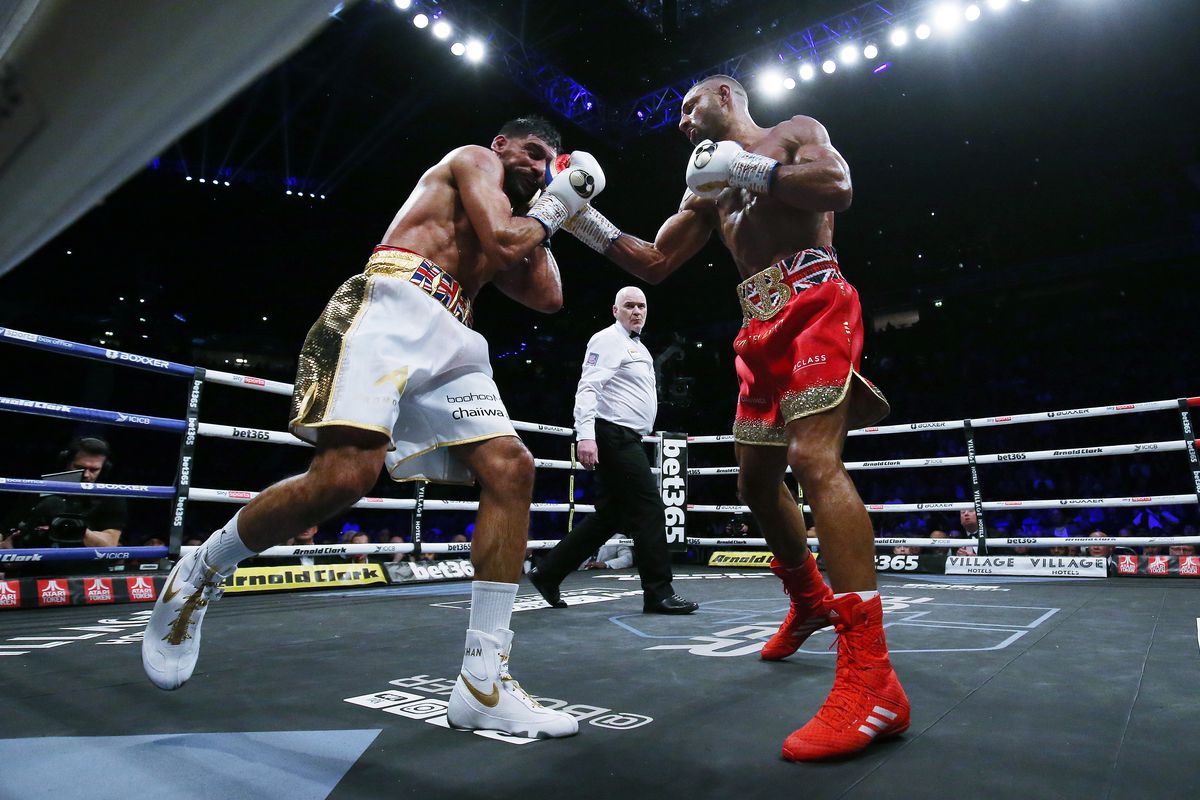 MORE: Anthony Joshua wants interim fight ahead of Oleksandr Usyk rematch
Kell Brook on rumours Amir Khan could activate the rematch clause: "If he wants another whooping, he can have another whooping. It was so one-sided, I don't know what he can say. If he wants that rematch, I'll dust them gloves off and do it again." [@SkySportsNews]

— Michael Benson (@MichaelBensonn) March 7, 2022
We hoped, and continue to hold onto that hope, that Khan will consider the cash he made from the fight with Brook as sufficient and he wouldn't pursue another cash-grabbing fight that he had little chance of winning.
However, with the news that Khan is understood to want a round two, he really is in danger of tainting his legacy beyond repair. Those close to him ought to be having a stern word in his ear and warning him away from the idea.