Adam Scherr, better known as his WWE name of Braun Strowman, has unveiled his incredible look at a whopping 25 stone.
Scherr had a background in body-building before joining the WWE. His large and muscular frame provided the foundation for the Braun Strowman character, which he portrayed during his eight-year career with the company.
Having been released from the WWE back in June, Scherr has seemingly returned to full-time body-building, focusing on keeping in shape and building muscle all while at the enormous weight of 25 stone.
His five months away from the WWE appear to have done him no harm at all, with Scherr taking to social media to share a photo of his current form – and he looks great!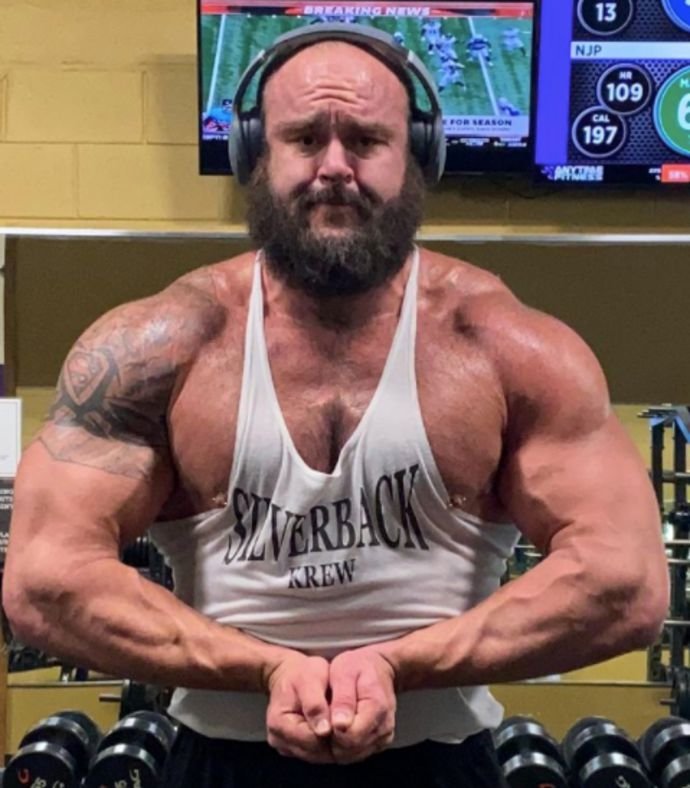 MORE: Former WWE champ reveals he was "in a living hell" during eight-year stint
There doesn't appear to be much prospect of Scherr returning to the WWE anytime soon, having distanced himself from his stage name 'Braun Strowman' to focus himself on other endeavours.
As long as he's keeping well – which we can safely say he is based on the physical evidence of the photo he's shared – that's all we need to know!