Borussia Dortmund have released an apology following scenes outside their training ground that were a direct violation of Covid-19 protocols following their 4-0 derby victory over Schalke.
Dortmund beat their rivals comfortably on Saturday moving them into 6th position in the Bundesliga but the club has had to issue an apology for a failure to adhere to lockdown guidelines by some of their fans.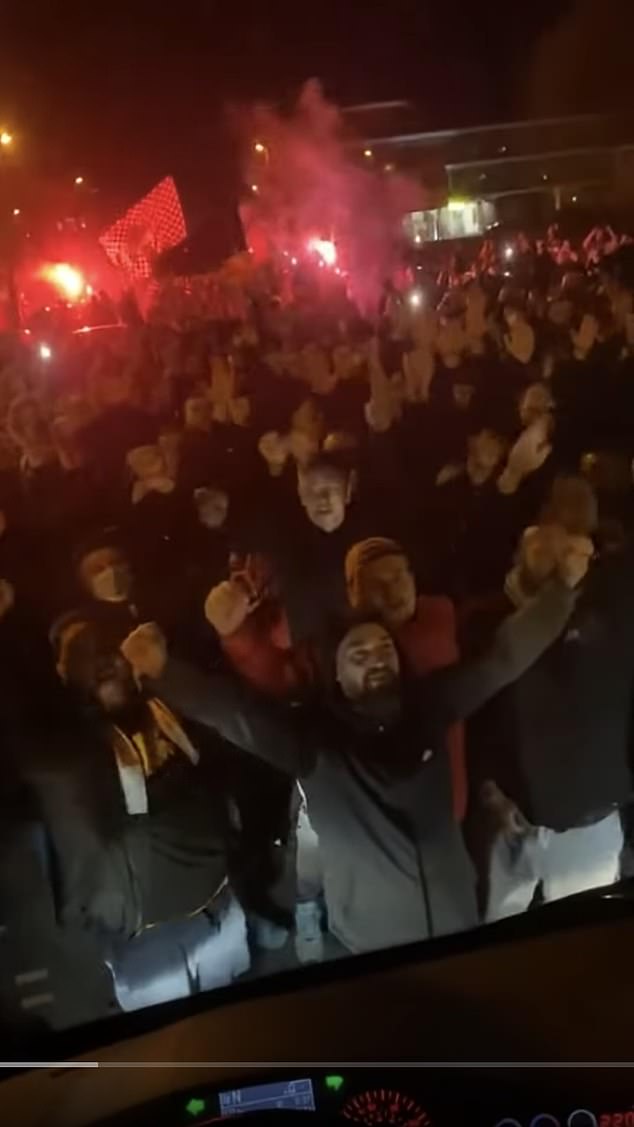 Following the 4-0 victory a large group of fans gathered outside Dortmund's training ground to celebrate the return of the players.
Around 150-200 fans were filmed celebrating the return of the team bus with most of the supporters seen without masks and failing to observe social distancing guidelines.
The club have promised to talk to authorities and to prevent a similar situation from happening again in the future as they claim the actions of their fans will not be 'tolerated.'
🇩🇪🟡⚪️
Full video: https://t.co/vN4JxoTGkL

BVB FANS CELEBRATE WITH PLAYERS AFTER THE BIG WIN AGAINST S04 today (4/0) 👏🏽🔥 #bvb #s04 #bvb09 #bvbfans #bvbultras #bvbs04 #s04bvb #ultraslife #ultrasgermany #dortmund #bvbforever #Haaland #ultraseurope #derby #derbysieger pic.twitter.com/Ighhxcbrhm

— Ultras life (@ultras_life0) February 21, 2021
Video courtesy of Ultras Life via Twitter
Dortmund have also apologised for the behaviour of their players who stayed on the bus and celebrated with the fans before posting the scenes on social media.
The club released a statement which read: 'With all the understandable joy of winning the derby, there were public violations of the Coronavirus rules during the team's return to the training ground last night, which will not be tolerated.
'Around 150-200 fans cheered the team outside the training ground, some of whom were not wearing masks and observing social distancing guidelines. Players celebrated with the fans – without leaving the bus – and in the exuberance, some even filmed it.
'We can only apologise and promise to talk to the police and all those involved very soon about how such scenes can be completely ruled out in public in future.'