Jake Paul's trainer BJ Flores has warned Tyron Woodley of the YouTuber's improvement and insists the fight will NOT go the distance.
Paul and Woodley faced off in the ring just a matter of months ago, with the social media sensation beating the former UFC champion via a split decision on the scorecards.
It was arguably the most embarrassing defeat in Woodley's career, one that he didn't think he'd get the opportunity to avenge after Paul signed a fight agreement with Tommy Fury.
However, after Fury pulled out of the bout with a broken rib, Woodley stepped in to fight Paul for a second time on December 18th, this Saturday, in Florida.
While you'd like to think that Woodley has learnt from his mistakes and will be an improved model when he climbs through the ropes, BJ Flores insists that Paul too has made significant progress.
During an interview with The Sun, Flores said: "Jake's a lot better now than he was on August 29th, he's a lot better."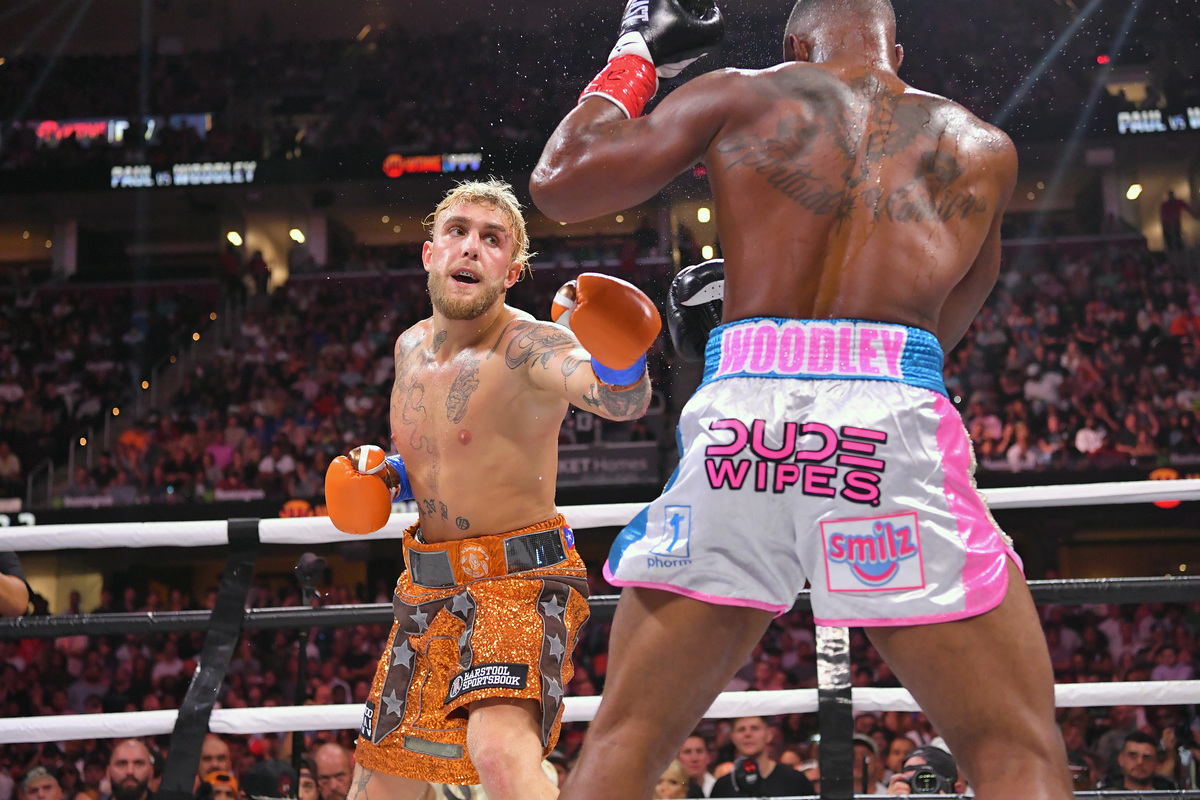 MORE: Tyron Woodley confirms rematch clause and proposes Jake Paul trilogy
"And you've got to remember, he just started boxing, so in a short period he gets a lot better very quickly."
"He's only been boxing two years, so four months is 15 per cent of his entire career, so he's getting a lot better."
"I know it will be a tough fight, Tyron will be tough in the beginning, but we expect Tyron won't go the distance this time."
We're intrigued to see the improvements from both men and a stoppage would be the perfect way for Paul to reaffirm his credentials as a legitimate, professional boxer.
Yes, Woodley is not a boxer by trade, but he's fought at a world-class MMA standard and carries punch power capable of knocking any man out. He's a real test for the 24-year-old.