A common pastime among fans of European soccer is to occasionally compare the top leagues in the sport based on current formation. As the Bundesliga resumes its season, eyes are once again turning toward its teams, as well as the competition.
This is one of those conversations that gets heated pretty quickly. After all, "best" is a relative term, and fans will heatedly defend their team if anyone implies that it's anything but number one in European soccer.
The 'strength' of each league is not a straightforward evaluation. European performance is often used, but the unpredictability of knockout football makes that imperfect.
The thing that makes European soccer different from other games like American football or baseball is just how unpredictable it tends to be. Performance can be measured and evaluated, but this is not an exact science. To choose the best team, you have to look at current formation—and this can change quickly.
Keep reading to see our top picks based on current formation.
Ligue 1 Teams
It isn't just France's topflight that's been owned by a bigger fish since 2010. Paris Saint-Germain F.C., which has won seven out of the last eight Ligue 1 competitions, has stumbled a tad, but maintains a margin-of-victory for the capital's new money that is a little bit unsettling.
The game was in the bag for PSG until they were suspended in 2020. In the 2018-19 season, they claimed victory by a whopping 16 points. In the previous 2017-18 season, the competition was a little tighter, but PSG still claimed the championship with time to waste.
Of course, it helps to have a little money in your corner. In PSG's case, they are one of the wealthiest soccer clubs in the world, whereas  Lyon — who has placed in the top three Ligue 1 teams in five recent seasons — are not even in the top 20 wealthiest teams.
With the addition of Lionel Messi, Paris is an even stronger contender—but is that all it takes to put Ligue 1 at the very top of our list? Probably not. When Monaco made it to the semi-finals in 2017, it was the last time this league neared winning a championship, but with richer teams offering better performance, we aren't so fast to name Ligue 1 number 1.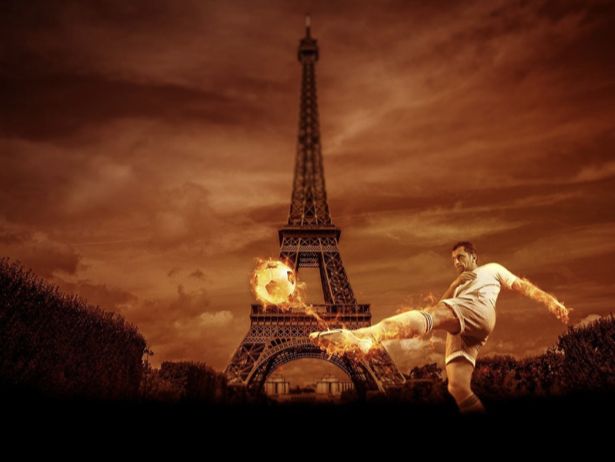 Serie A Teams
Juventus has done an even better job than Paris Saint-Germain in terms of dominating its league's titles, having won a whopping nine Scudetti prizes in a row in recent years. They finally had to give up their Serie A trophy in the previous season, but Massimiliano Allegri has returned to the team and Juventus appears to be stronger than ever.
It's conventional wisdom that Italian soccer is, as a general rule, superior to its French counterpart. This holds true in the Champion's League, where Juventus generally performs better than teams like Paris Saint-Germain and has done for the last 10 years at least.
The two teams based out of Milan have been a bit inert for a lot of that time. Juventus has set itself above the common fray through a combo of bargain and blockbuster signings. Roma is in a similar position to Milan, with a run to the Champions League semi-finals two years ago that ended up dead-on-arrival. It isn't until you go back to 2011 that you'll find a team other than Juventus to make the semi-finals before Roma's bid for the cup.
All of that being said, it's been quite a while since Serie A has sat at the very top when it comes to the best soccer leagues in Europe, let alone the world—but because of its past glory days, it still tends to be ranked as such, perhaps undeservedly. Despite Juventus's formidable reign, there are not any other Serie A teams that stand above the competition in this league.
Bundesliga Teams
Much like Juventus, Bundesliga's Bayern team has won eight titles in a row. Additionally, Borussia Dortmund has placed as runner-up in five out of those eight games, following up the two titles that they won in the early '10s. Despite a four-title victory run in the late 00s, as well as the ascendance of RB Leipzig and a series of other teams that have finished in the top four in recent years, Bayern has dominated the competition for the last decade, helping move this league higher up the rankings, with Schalke, Monchengladbach, Wolfsburg, Leipzig, Hoffenheim and Leverkusen each finishing in the top three in the last six seasons.
Additionally, Wolfsburg was a Champion's League Finalist in 2015, and Schalke gave Real Madrid a run for its money in the previous 16 seasons — albeit, with plenty of cash flow to back up their teams, Bundesliga may be a bit of a monopoly. All things considered, with stronger teams across the board, this league has an edge over the previous two listed here.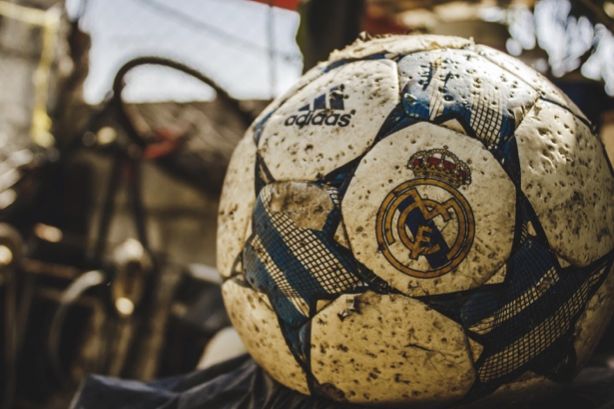 La Liga Teams
Known for its legends like Cristiano and Ronaldo, who have since moved onto other teams, the Spanish La Liga essentially defines performance when it comes to European soccer. With new names to look out for, including Luka Modric, Jan Oblak and Luis Suarez, La Liga has some of the most talented players in soccer on its roster, making Real Madrid and Barcelona two top picks among bettors, with Atletico Madrid only slightly trailing these two powerhouses.
In recent years, Atletico Madrid has offered a huge boon to the league under the management of Diego Simeone, having recently won a title and maintaining their position as fierce competitors in the arena of Spanish soccer. Unlike the previous leagues — Ligue 1 and Serie A in particular — the teams in La Liga tend to run neck-and-neck, with no obvious dominance of one team over another.
All of these factors combined put Spain's La Liga right at the top of our list for best teams based on current formation in European soccer.