Borussia Dortmund midfielder Jude Bellingham is reportedly under investigation by the police after his comments regarding a match official.
Bellingham send the internet into a frenzy over the weekend after his damning comments on referee Felix Zwayer, who awarded Bayern Munich a controversial penalty during their top of the table clash with Borussia Dortmund.
The England international, speaking with emotions running high post-match, said: "You give a referee that has, you know, match-fixed before, the biggest game in Germany… What do you expect?"
Calling the game into disrepute in this manner was always going to land him in hot water with the German FA, but it now appears as though Bellingham could be facing even further trouble.
According to The Sun, the POLICE are now involved and are investigating whether Bellingham committed any criminal offences with his scathing verdict of Zwayer's refereeing performance.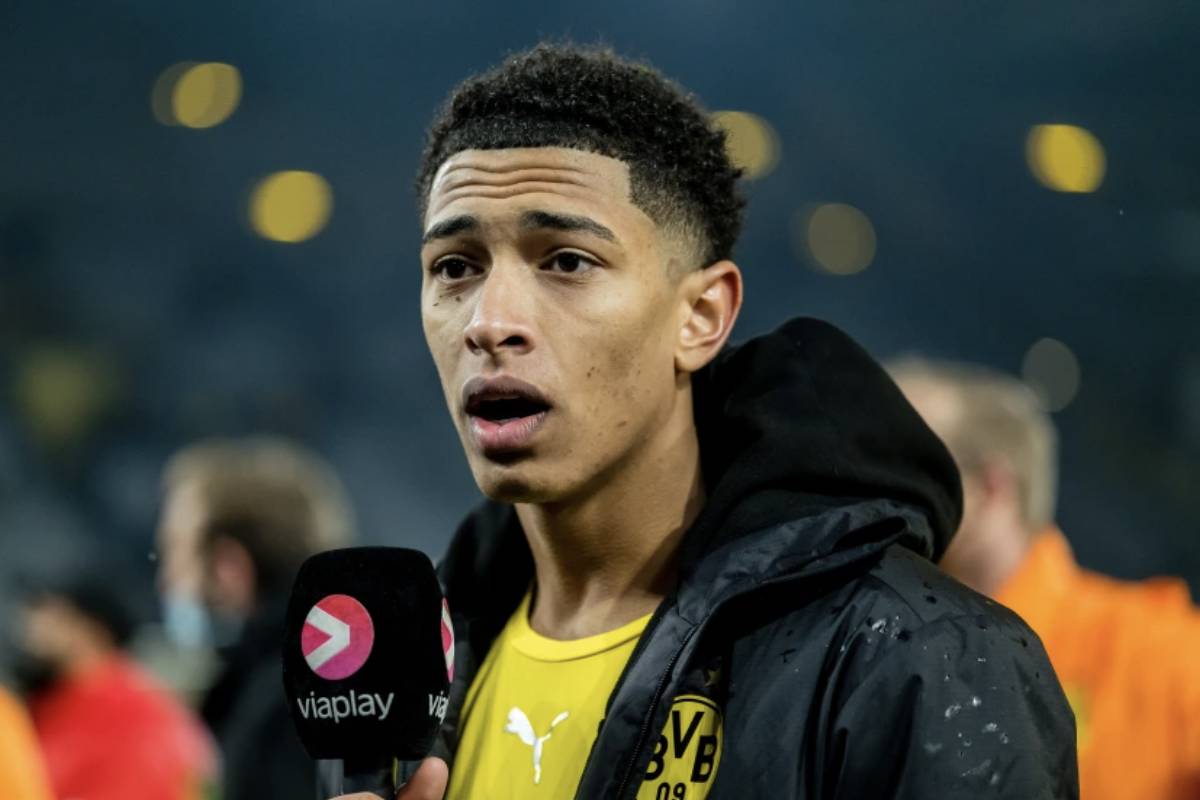 MORE: Investigation launched after Jude Bellingham's DAMNING match-fixing comments
The report notes: "a criminal complaint has been filed and the case will be forwarded to the Dortmund public prosecutor's office."
It's not entirely clear at this point in time exactly what law Bellingham is accused of breaking, but we'd consider it surprising (and quite frankly unnecessary) if it did go down that avenue.
Bellingham is an 18-year-old who was understandably furious post-match. He may well have overstepped the mark, but involving the police forces does not seem appropriate.