Two Olympic commentators for the BBC have been criticised for misgendering non-binary Team USA skateboarder Alana Smith, reports the Daily Mail.
Smith is the only openly non-binary athlete competing at the Tokyo 2020 games this summer, so you'd have thought it wouldn't be hard to use the correct pronouns of ONE person.
They also have their pronouns written on their skateboard, the one which they use to compete, meaning there really is no excuse for anyone to be guilty of misgendering.
Yet, as is reported by the Daily Mail, BBC commentators Ed Leigh and Marc Churchill used Smith's wrong pronouns throughout their time on-screen, referring to them as 'her'.
MORE: Tokyo 2020: Paul Pogba sends Simone Biles message of support after mental health related withdrawals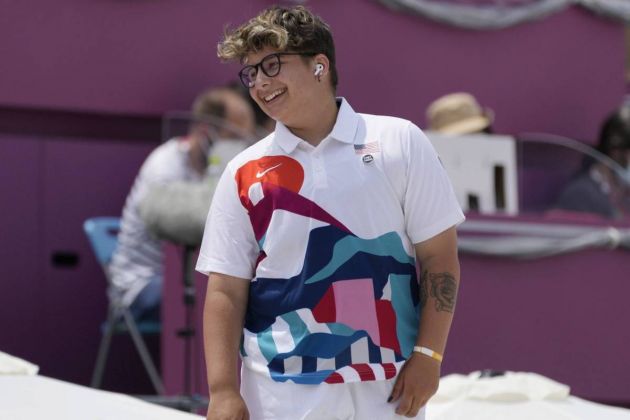 The report notes that they have faced a backlash on Twitter following the event, with the continual misgendering of the US skate star being branded 'journalistic malpractice'.
This is journalistic malpractice. No one should have to be misgendered on an international stage like this. Sports doesn't know what to do with non-binary athletes.

Shoutout to Alana Smith, the first openly non-binary athlete to represent the U.S. in an Olympic Games. https://t.co/7ane16AcRf

— Britni de la Cretaz (@britnidlc) July 26, 2021
It really doesn't take much to learn the correct pronouns of olympic athletes ahead of broadcast, with this really not reflecting well on Leigh and Churchill as a commentary duo.
Smith may be the first and only non-binary competitor in the games, but they won't be the last. Those providing coverage ought to get up to speed or be left behind.