Have Barcelona just referred to Pierre-Emerick Aubameyang as an "asshole?" Probably not, but it's funny nonetheless.
Aubameyang successfully forced his way out of Arsenal in the January transfer window, having fallen out with Mikel Arteta, who stripped him of the Gunners captaincy.
Thankfully, Barcelona were waiting in the wings to sign him after his Arsenal deal was mutually terminated on Deadline Day.
Barca finally managed to get a striker through the door, having tried ALL window.
MORE: 'Dazzling' former footballer charged with sexual assault after alleged incident in Derry
You'd have thought they'd be pretty happy with the way that things panned out.
However, that hasn't stopped them from calling Aubameyang names, just a matter of days after he signed along the dotted line with his new employers…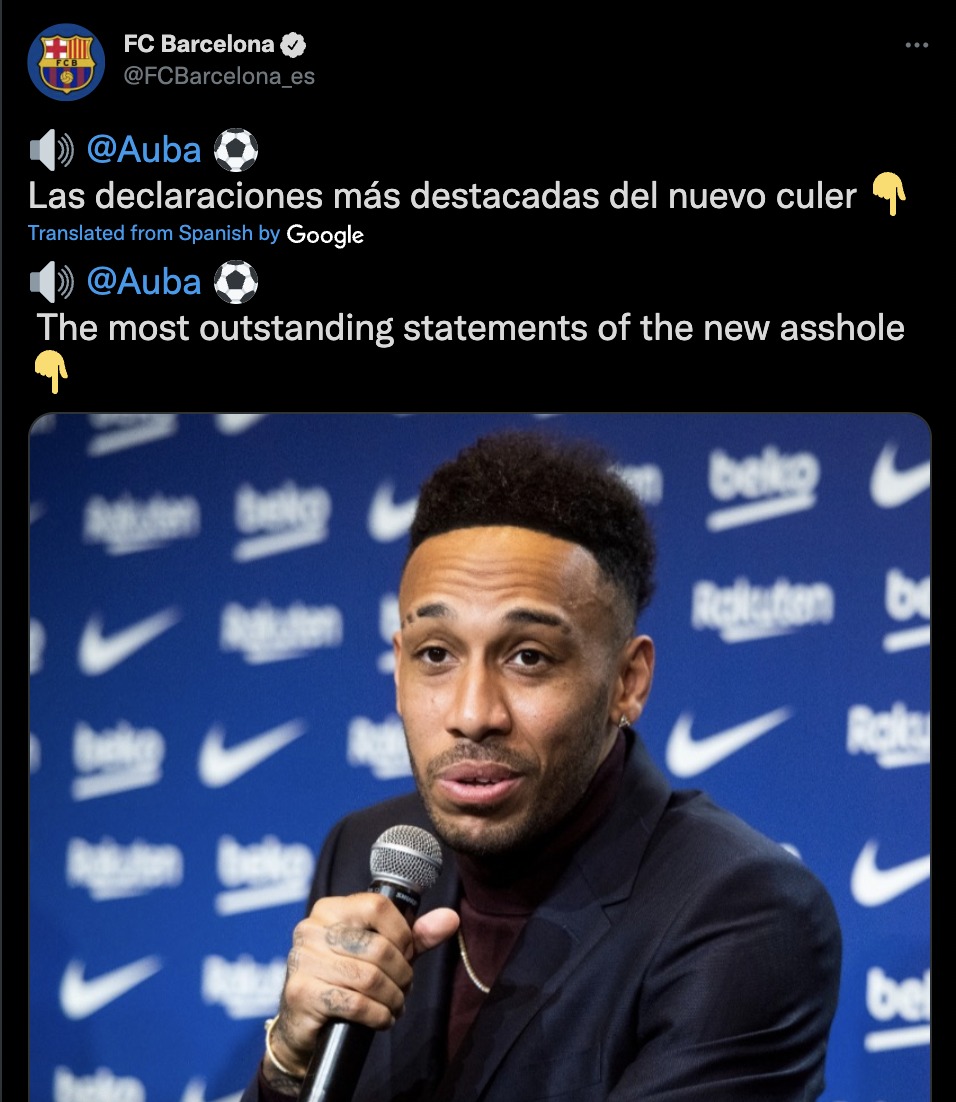 This is, of course, merely a Google Translate failure and Barcelona have not intentionally insulted their new centre-forward.
Funny, though!