Barcelona have reportedly agreed a £55m fee with Manchester City for the transfer of Ferran Torres.
City signed Torres from Valencia at a time when he was considered one of the most promising players in La Liga.
The Spaniard has shown flashes of brilliance at the Etihad and starred for Spain at Euro 2020, but still, hasn't been successful in convincing Pep Guardiola that he's worthy of a starting spot.
Torres has never really settled into life at Man City and now looks set to move on. According to Sky Sports, a £55m fee has been agreed to send him to Barcelona in the January transfer window.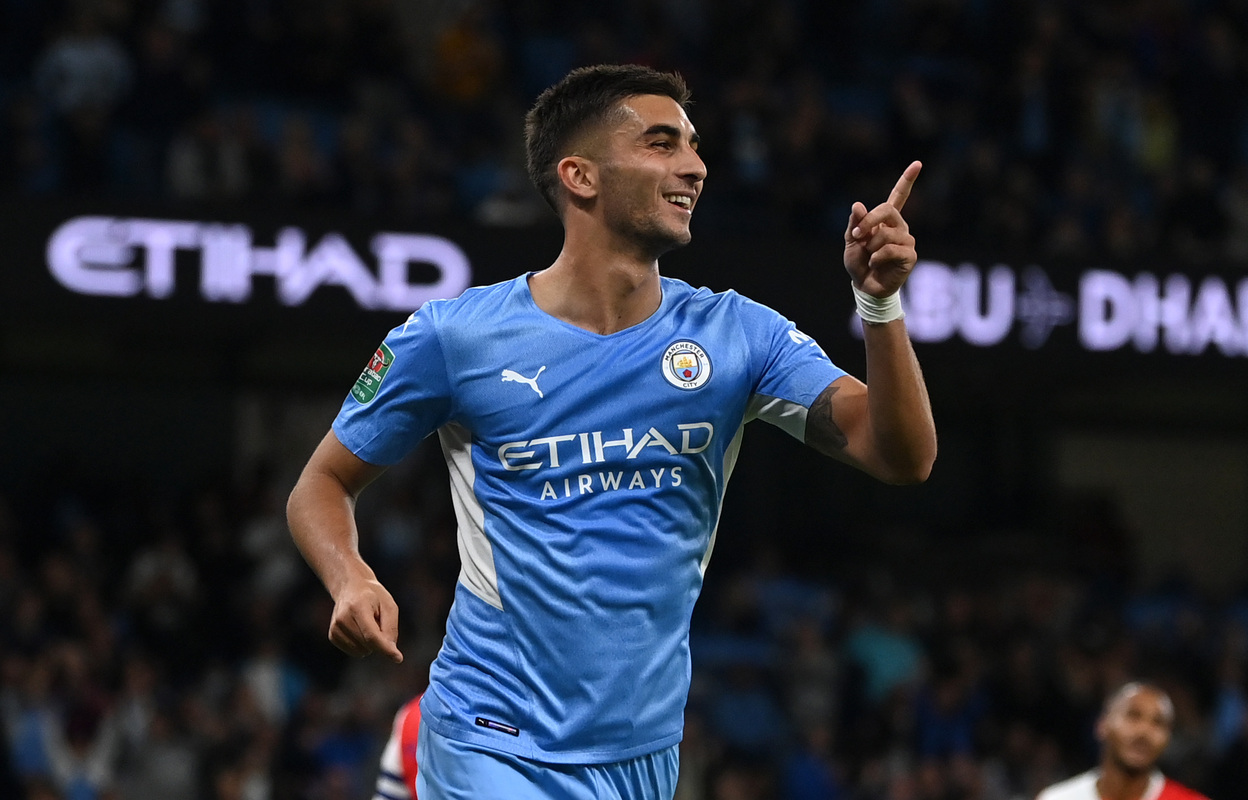 MORE: Real Madrid plotting summer swoop for Liverpool star – and it's NOT Mohamed Salah
Football fans will, naturally, be scratching their heads as they attempt to determine HOW the Catalan giants have been able to fork out such a figure to sign Torres mid-season.
Well, Joan Laporta, being the shrewd economic that he is, has reportedly taken out a sizeable loan to ease the burden of Barca's debt. What could possibly go wrong?
From a footballing standpoint, this looks like a superb acquisition from Barcelona, who are focusing on strengthening the squad for the future. The less said about the finances, the better…