Canada's first World Cup campaign since 1986 came to an unfortunate end last night, as they lost 4-1 to Croatia.
Alphonso Davies gave his country the lead after two minutes, but a ferocious turnaround from Croatia caught Canada cold as an Andrej Kramaric double and strikes from Marko Livaja and Lovro Majer handed the European side victory.
Away from the result, Canada captain Atiba Hutchinson had an unfortunate moment during the game.
The 39-year old took a blow to the nose during the game, which was attended to by the medical team. But their patching up of his injury didn't last long and he was given a rather unique temporary solution.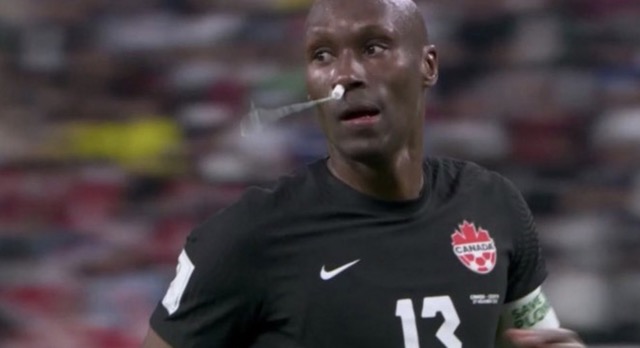 The Canada captain was given a tampon as the makeshift solution but the TV cameras picked him up in action at a rather awkward moment, with the tampon flying out of his nose.
Thankfully, the situation didn't escalate further and Hutchinson didn't need too much further treatment, but this image will certainly be doing the rounds and supporters won't let him forget it.