Arsenal are reportedly still waiting on a response from Fiorentina over their bid for Dusan Vlahovic – with Chelsea now understood to have joined the race.
With Mikel Arteta having cut Pierre-Emerick Aubameyang from his plans, leaving the Gabonese forward on the verge of leaving Arsenal, there is likely to be a vacancy in Arsenal's attack.
Alexandre Lacazette's contract is also due to expire in the summer, which threatens to leave Arteta without a first-team striker to lead the line.
Fiorentina goal-machine Dusan Vlahovic has been closely linked with a move to the Emirates in recent weeks – and it looks as though Arsenal have made their move.
CBS Sports reporter Ben Jacobs has provided an update on the pursuit of Vlahovic via Twitter, with Arsenal having made a bid and Chelsea also now understood to be in the running.
"Can confirm an Arsenal offer for Dusan Vlahovic of close to 45m plus Torreira. The Fiorentina striker scored 33 goals in 2021, equalling a record in Italy set by Ronaldo. Can see this one dragging out. Vlahovic happy to bide his time & Fiorentina content to assess other offers.
Adding Torreira on a permanent deal helps a little, but Fiorentina will wait for other suitors with Vlahovic not yet fully sold on Arsenal. Chelsea have entered the race, but Barcelona's interest doesn't appear too serious.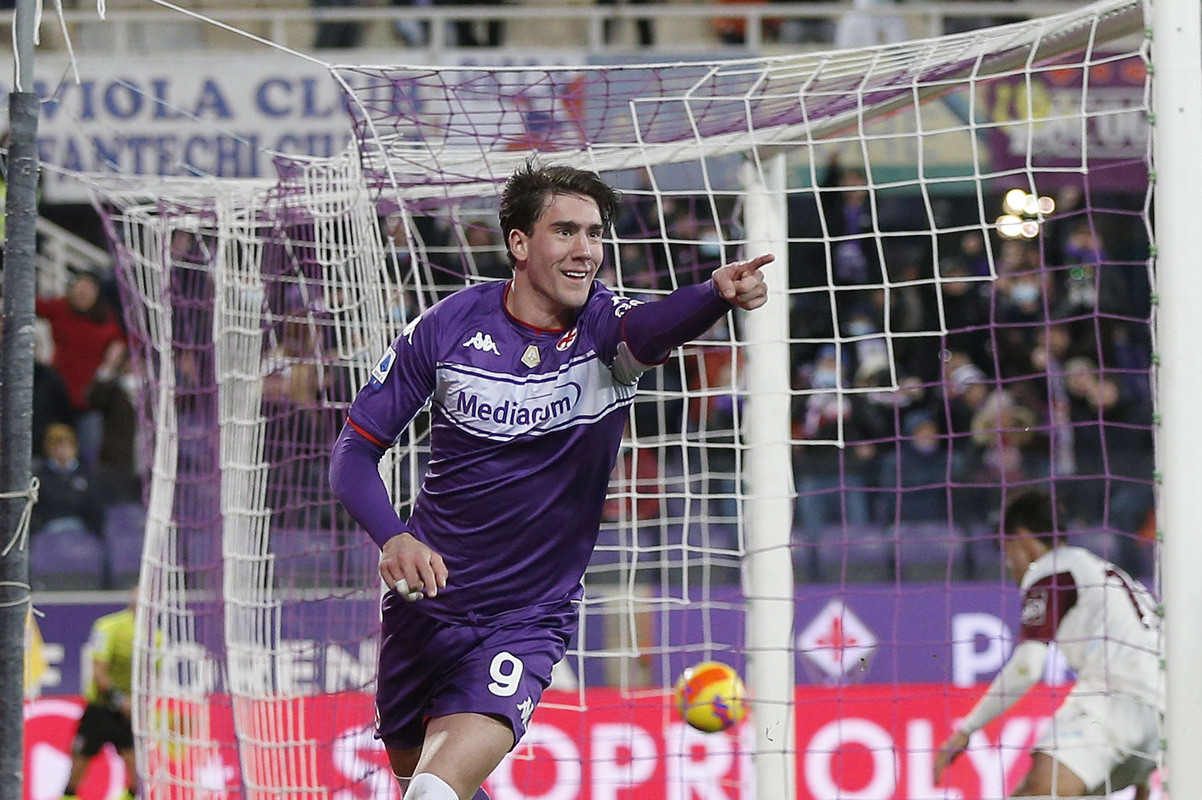 MORE: Manchester United plotting £35m January move for Premier League midfielder
One thing is for sure, Vlahovic's agent is busy speaking to lots of clubs. Serbian striker's contract expires in the summer of 2023, so a January transfer will command the biggest fee… hence a busy agent and links with almost every top club now."
Chelsea do not appear to have any dire need for a new striker now that Thomas Tuchel has patched things up with Romelu Lukaku, but it's worth noting that both Tammy Abraham or Olivier Giroud left in the summer, with just one 'replacement' being recruited.
With there being doubts over the long-term future of Timo Werner at Stamford Bridge, with both Bayern Munich and Borussia Dortmund linked, Chelsea's interest in signing Vlahovic could soon become serious.
Arsenal ought to do all they can to get this deal over the line before the end of the month, if possible. You can be sure that the competition would be stiffer come the summer transfer window…