Anthony Joshua has named his toughest opponent to date – and it's NOT Oleksandr Usyk.
Joshua was defeated by Usyk at the Tottenham Hotspur Stadium back in September and subsequently surrendered all of his heavyweight world titles.
It has left the Briton on the brink of falling from the elite bracket of heavyweight boxers, with a victory in the rematch an absolute necessity for AJ.
Despite the damage that Usyk has done to his career and his reputation, Joshua does not believe that the cruiserweight is his toughest ever opponent.
Get the funniest stories in sport in 3 minutes with The Upshot, a weekly newsletter spilling gossip, drama and controversy from the world of sport.
It's free, sign up here.
Instead, quoted by Boxing Scene, Joshua insisted that Wladimir Klitschko is "definitely" the greatest fighter he has ever been in the ring with:
"The hardest opponent I have come up against would be Wladimir Klitschko definitely. The passing of the guard. The young lion vs the old lion. At the time I fought him I thought it was definitely too early but it was his last fight."
"So if I didn't fight him then it would have been too late, so it was risk vs reward and I thought boxing needed it. Sometimes due to a lack of experience we make it harder than it sometimes need to be.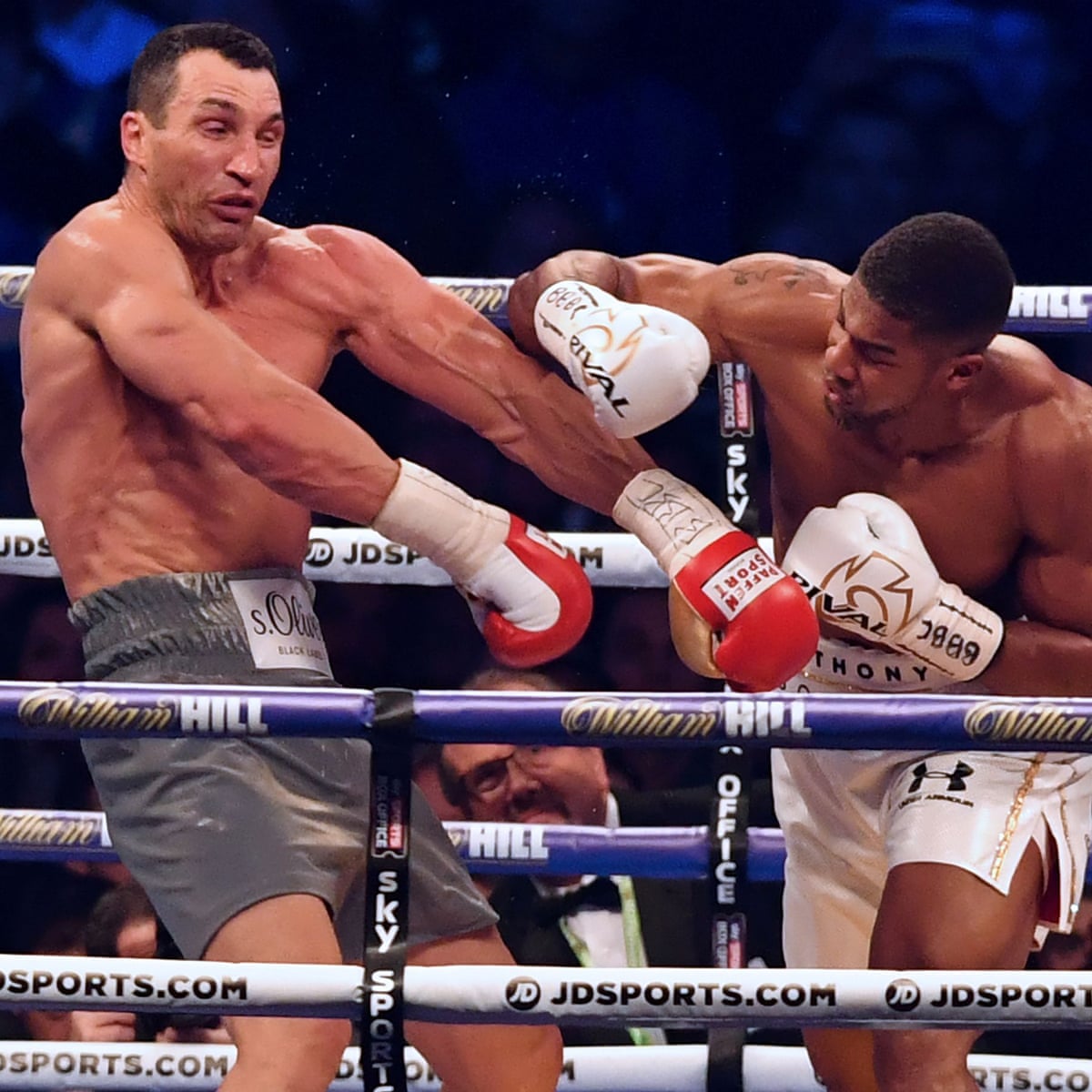 "He had definitely more knockouts on his record than I have fights and knockouts combined. He is experienced and very strong and it was a tough fight."
"Before that stage I was knocking guys out within six rounds and seven rounds. Wladimir took me eleven rounds somewhere I had never been before but he was my toughest for sure."
The Klitschko victory was a landmark moment for Joshua, just as it was for Tyson Fury. It informed the world of his intentions to rule the heavyweight division.
While things have not panned out quite as he would have expected, there can be no discrediting the seismic nature of that win for AJ and British boxing as a whole.