Anthony Joshua's asking price to stand aside from his rematch with Oleksandr Usyk has been 'revealed' by the Daily Star.
Despite AJ fans being desperate for the Briton to avenge the defeat he suffered to Oleksandr Usyk in September of last year, there has been continual talk of the heavyweight entertaining a 'step aside' offer from Tyson Fury's camp.
As is mentioned in the report by the Daily Star, Eddie Hearn has suggested that there are people of influence who would be willing to stump up the cash to see Fury and Usyk go toe-to-toe in the ring.
AJ and Hearn, ever since the very beginning, have appeared willing to entertain approaches to stand aside from the fight, should the financial proposals made be in line with their expectations.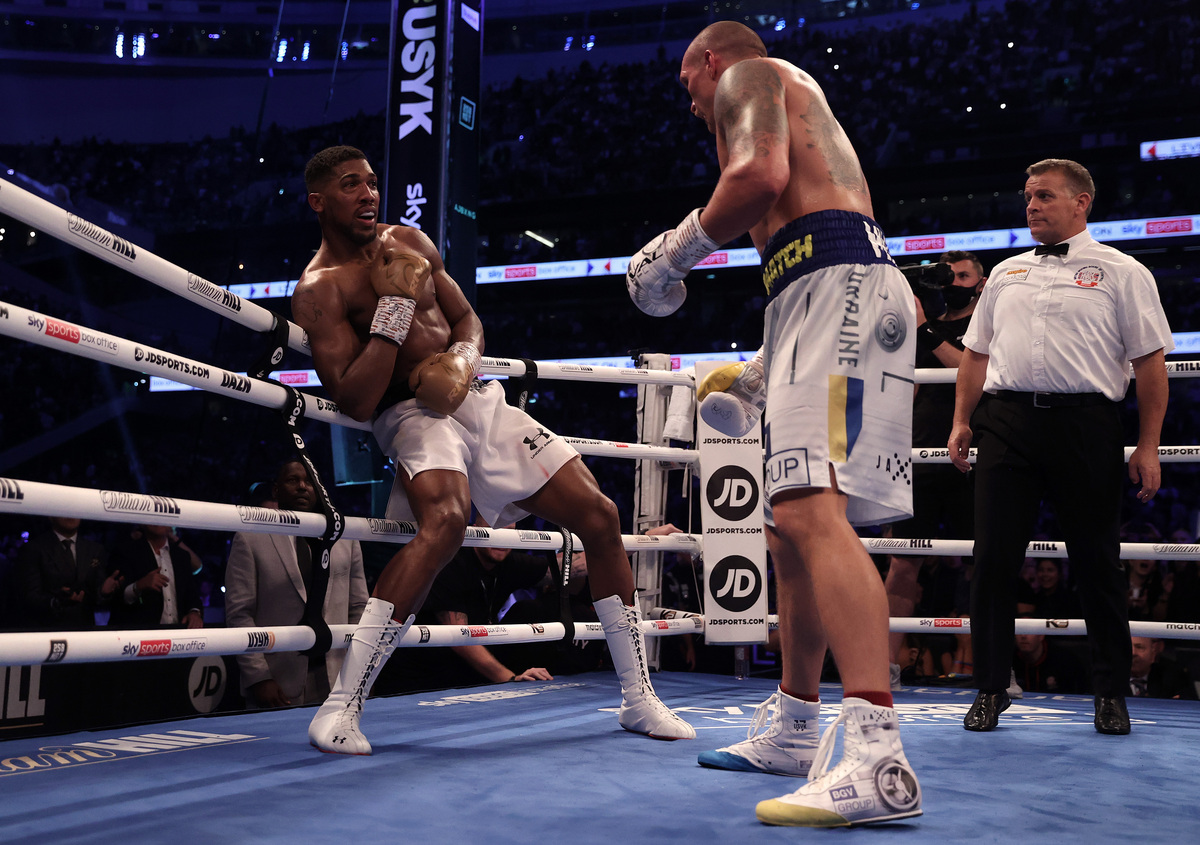 MORE: Boxing legend wants to fight the winner of Amir Khan vs Kell Brook
Well, according to the Daily Star, Joshua's conditions to forego his rematch are relatively straightforward. He wants £15m cash and the guarantee of fighting the winner of Fury vs Usyk.
The cash is not likely to be a problem, considering the financial possibilities that an undisputed fight in the heavyweight division would promise.
Whether there would be able to be any guarantees of AJ immediately fighting the victor is a whole different matter entirely. He should probably prepare himself for disappointment, or better yet, just fight Usyk himself…