Anthony Joshua has shed light on who his next opponent could be on Twitter, with speculation intensifying that an interim bout is in the works.
Joshua's number one preference would have been to fight Oleksandr Usyk in a rematch and hope to regain his status as the unified heavyweight champion of the world.
However, at this point in time, with Usyk back in his native Ukraine fighting for his country, we anticipate a significant delay in that fight being pencilled in.
That leaves Joshua with the option of taking an interim fight, the kind which would see him remain active and regain any confidence that was lost in the defeat to Usyk.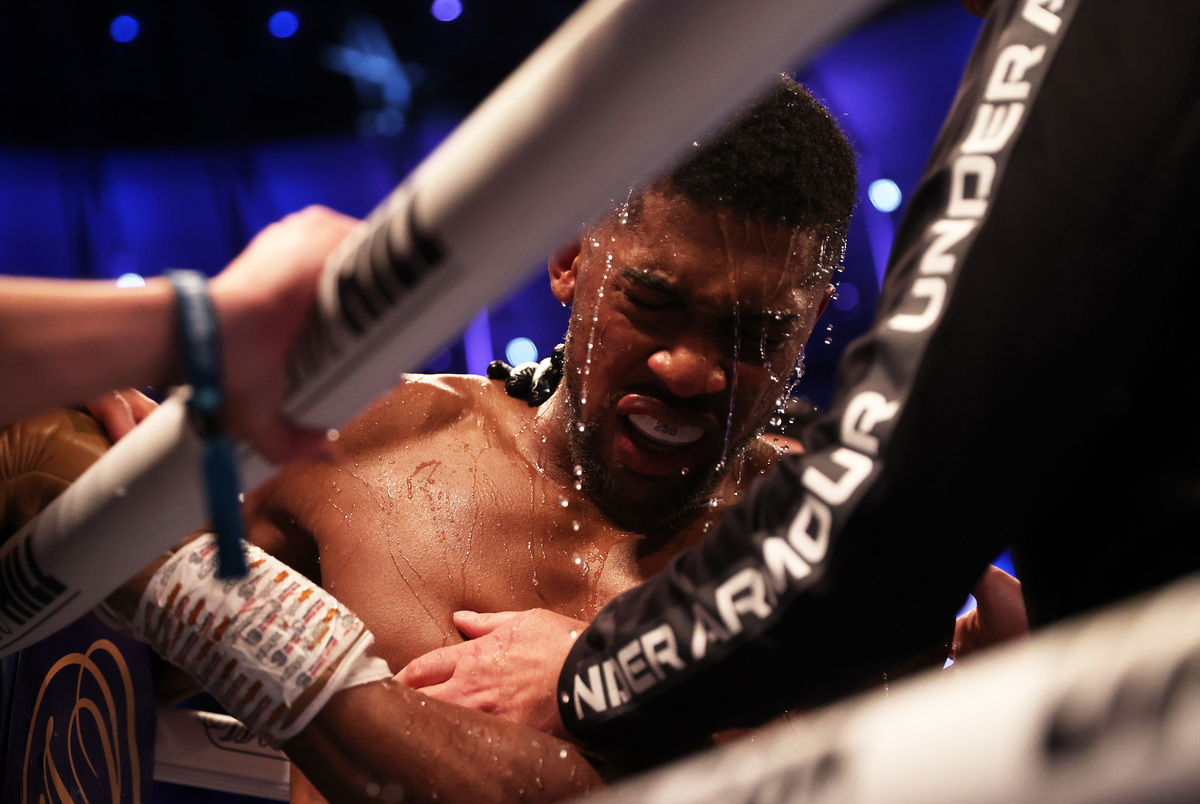 MORE: Anthony Joshua reveals the interim fight he wants while waiting for Oleksandr Usyk
Speaking via Twitter, the former Olympic champion confirmed that he would be happy to take on either Otto Wallin or Joe Joyce, were it to become necessary for him to have an interim fight.
Anthony Joshua responds to calls for him to fight Joe Joyce or Otto Wallin next… pic.twitter.com/XvWpcp7eo4

— Michael Benson (@MichaelBensonn) March 9, 2022
Wallin is a tough opponent who is notorious for the damage he did to Tyson Fury's face. Some believe that fight ought to have been stopped, such was the horrible nature of the Gypsy King's cut.
As for Joyce, we'd be seeing an all-British bout at the level that Juggernaut has been desperately trying to reach. Both options look appetising from a fan's perspective…