Anthony Joshua has set the record straight over claims that he ducked Deontay Wilder.
There was a point in time when Joshua and Wilder appeared to be on a collision course. The WBC heavyweight title evaded Joshua, with boxing fans desperate to see him head to the states and dethrone the American king.
However, the fight never materialised, with Tyson Fury instead doing what Joshua ought to have done – and the rest is history.
An opinion held by many is that Joshua simply didn't want to fight Wilder, who is widely regarded as one of the hardest-hitting heavyweight boxers ever to have taken to the ring.
However, AJ, speaking via his Twitter account on Wednesday afternoon, attempted to provide evidence to support his argument that it was Wilder's decision not to fight him.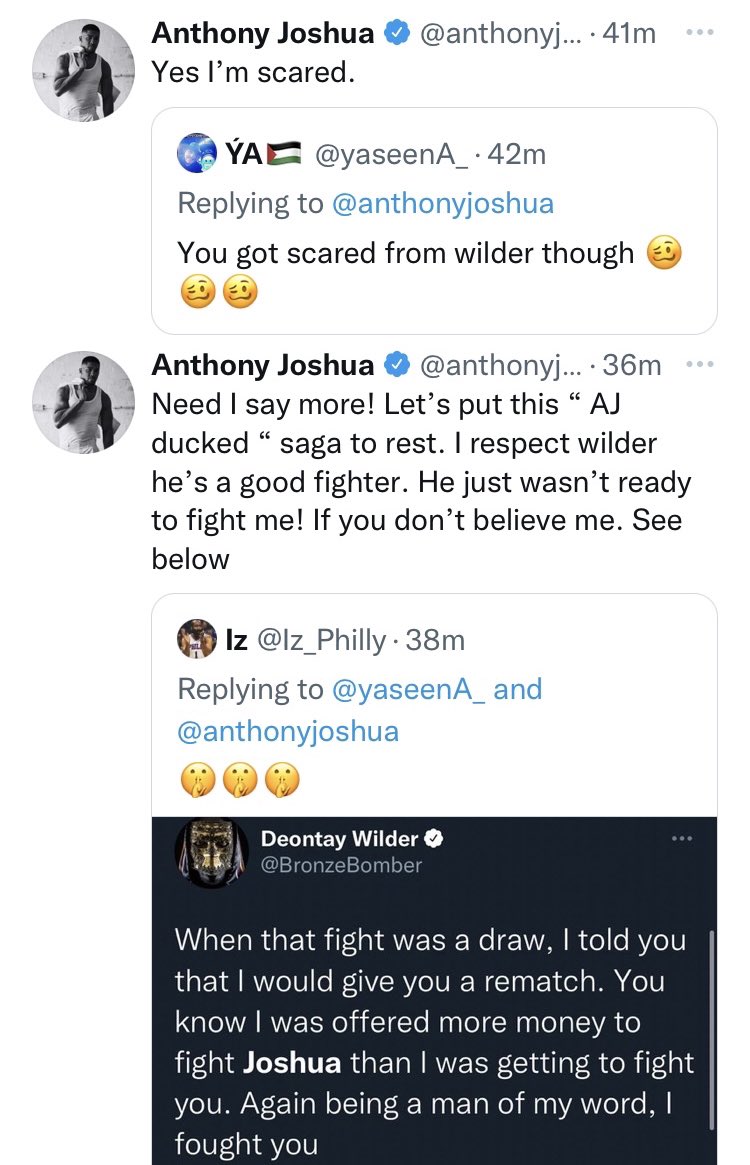 MORE: Anthony Joshua reveals the interim fight he wants while waiting for Oleksandr Usyk
What we'd like to see is for Joshua to now fight Wilder in an attempt to patch up his reputation. Prove that he's not scared of his notorious power and defeat a high-ranking heavyweight.
It could be just what Joshua needs to do in order to convince people he is still very much in the conversation when it comes to crowning an undisputed heavyweight champion of the world.