Anthony Joshua could be without trainer Rob McCracken for his proposed super fight with Tyson Fury, report Sky Sports.
As is stated in the report, there's hope that we will see Anthony Joshua and Tyson Fury step into a ring later this year to determine the undisputed heavyweight champion of the world.
The stakes have scarcely been higher in either fighter's career. This is the bout which will determine who is the number one heavyweight on the planet.
Neither fighter will want any disruptions or distractions ahead of the fight, when it is eventually pencilled in, but unfortunately for AJ, that may well not be possible.
MORE: David Haye Makes a Big Prediction for Joshua v Fury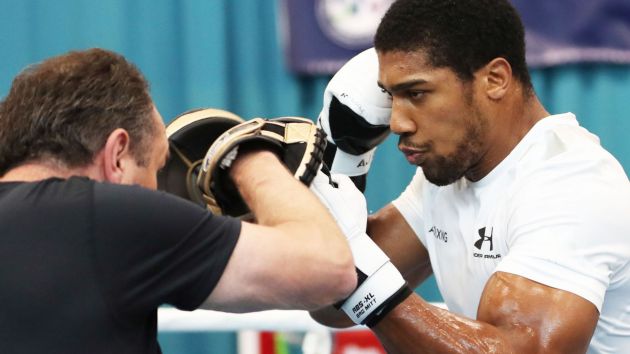 As reported by Sky Sports, the possible date of AJ vs Fury could clash with the rearranged Tokyo Olympics, and with Joshua's coach, Rob McCracken, also the Team GB trainer, he could be without him.
Eddie Hearn, Joshua's promoter, is quoted by Sky Sports giving his take on the matter:
"With all the hard work that has gone in, the date will be the date."
"The site is putting up a lot of money for this fight and they will give the date that is most effective, efficient for them."
"That is around the same time as the Olympics. Will the Olympics even take place? Who knows?"
"But we've got to find a solution but that's a conversation between Joshua and [his management company] 258 and the training team."
"McCracken is an integral part of the training team and AJ, of course, will want him there."
Hearn and AJ will probably be the only two people on the planet hoping that, for purely selfish reasons, the Tokyo Olympics are cancelled for a second time.