Speaking on the Last Stand Podcast, Amir Khan has given his take on boxing exhibitions, specifically Floyd Mayweather's fight with YouTuber Logan Paul.
The whole world was left with an eyebrow raised after Mayweather agreed to step into the ring with YouTuber Logan Paul for an exhibition boxing match.
Paul gave a good account of himself against one of the best fighters in boxing history, with the (fairly uneventful) fight going the distance in Miami.
Amir Khan has now revealed his belief that the fight was not a good look for Mayweather.
MORE: YouTube boxer Jake Paul offered bare-knuckle fight by former UFC star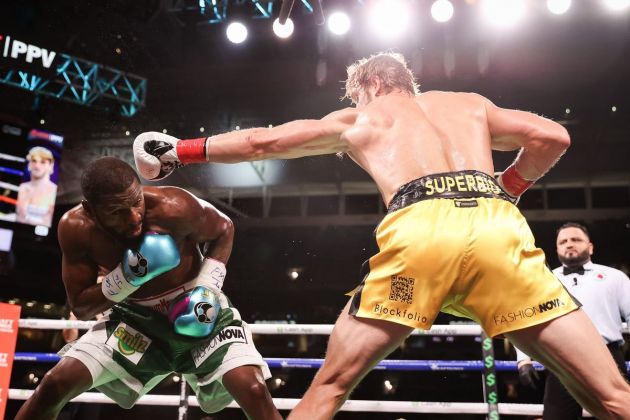 Speaking on the Last Stand Podcast, Khan said:
"Really, you shouldn't be sharing the ring with that person. Floyd did it a couple of weeks ago in Miami the other day against Logan Paul."
"He couldn't hurt Logan and it looked bad for him. Him being a trained professional fighter for many years, whereas Logan came, put his gloves on and went in the ring."
"A lot of people said Floyd didn't look the same. Really, he got more bad comments than he got good comments in that fight."
"Did he really need the money? No. We don't think he does. But going into that fight he got a lot more hate because he couldn't knock out a guy who's worse than a journeyman basically."
Ultimately, Mayweather's legacy can never be tarnished, so even if he doesn't set pulses racing at the grand old age of 44, he probably won't mind at all.
These exhibition bouts are a quick cash-grab for fighters like Mayweather. It's easy to understand why they see the value in agreeing to them.
What did Tommy Fury have to say on 'cunning' Jake Paul's boxing strategy? Click here to find out.