Liverpool goalkeeper Alisson Becker has taken aim at Premier League officials in wake of Brazil's win over Colombia over the weekend.
Brazil defeated Colombia 1-0, a clean sheet for Liverpool keeper Alisson who conceded three goals last time out for his club.
A moment of controversy in that game, a 3-2 defeat away at West Ham United, came as the Hammers scored their opening goal of the contest.
Alisson felt as though he was impeded by Angelo Ogbonna as Pablo Fornals' corner flew all the way into the back of his net.
The referee and VAR officials took no action. The ball was there to be won for Ogbonna, who committed no clear foul on Alisson.
MORE: "He's bullying him" – Roy Keane criticised for comments on England defender Harry Maguire
Still, the goalkeeper, IS holding a grudge, having shared the below post on his Instagram account, a pretty blatant dig at Premier League officials…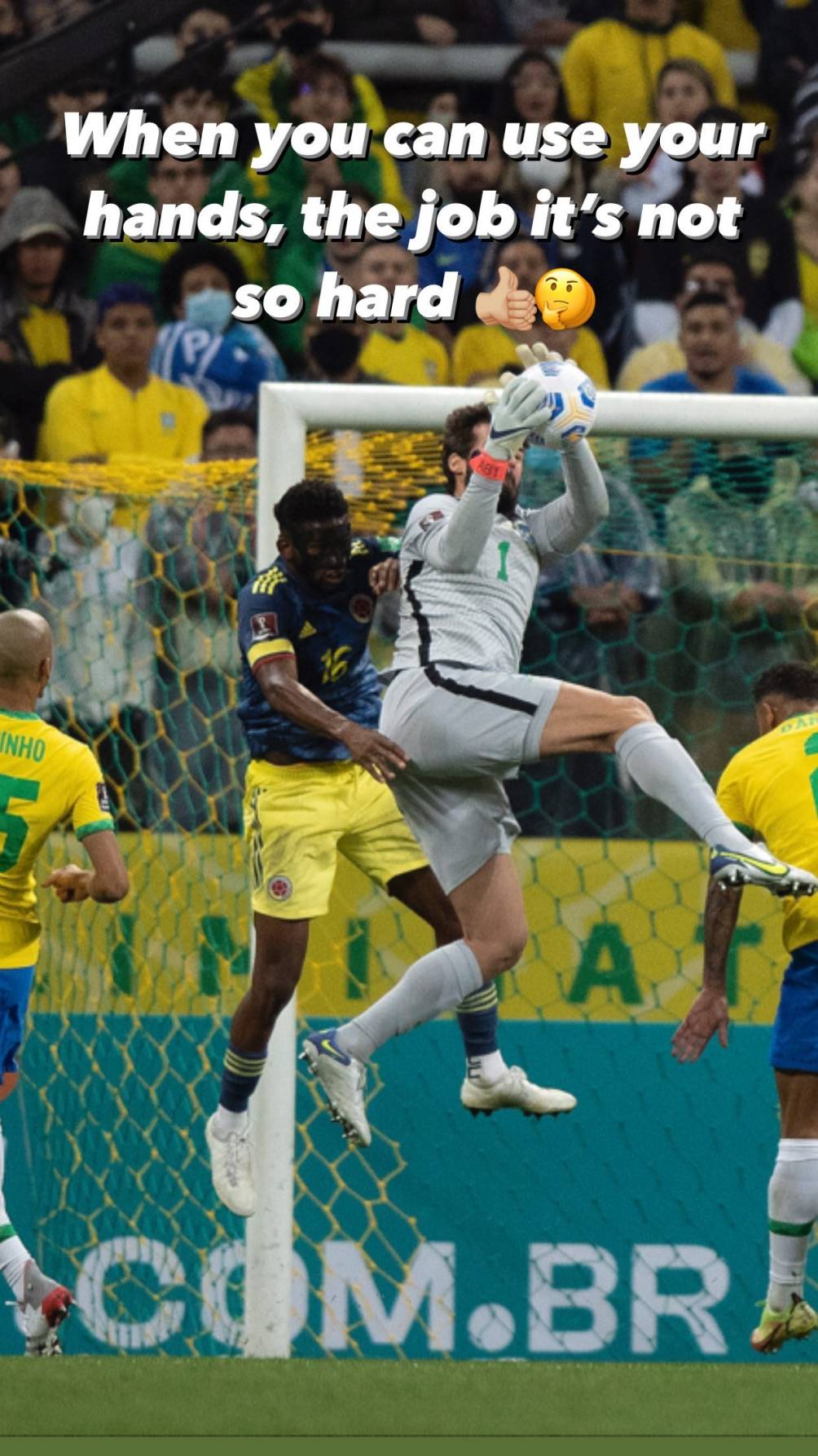 Goalkeepers are often overly protected by referees, so it's nice to see that Craig Pawson took the side of the attacker in this instance.
Football is a contact sport, at the end of the day. Irrespective of which player is being challenged, a coming together does not always equate to a foul.