Barcelona striker Sergio Aguero is reportedly set to retire from football this week after he was diagnosed with a heart condition.
Aguero, who departed Manchester City as a club legend over the summer, embarked on a new adventure by signing along the dotted line with Barcelona.
The Argentine suffered a relatively serious tendon injury soon after signing with the Catalan giants and had to wait until the tail end of October to make his first start at the Camp Nou.
Unfortunately for the Premier League great, he had to leave the field after suffering chest pains in the midst of the action.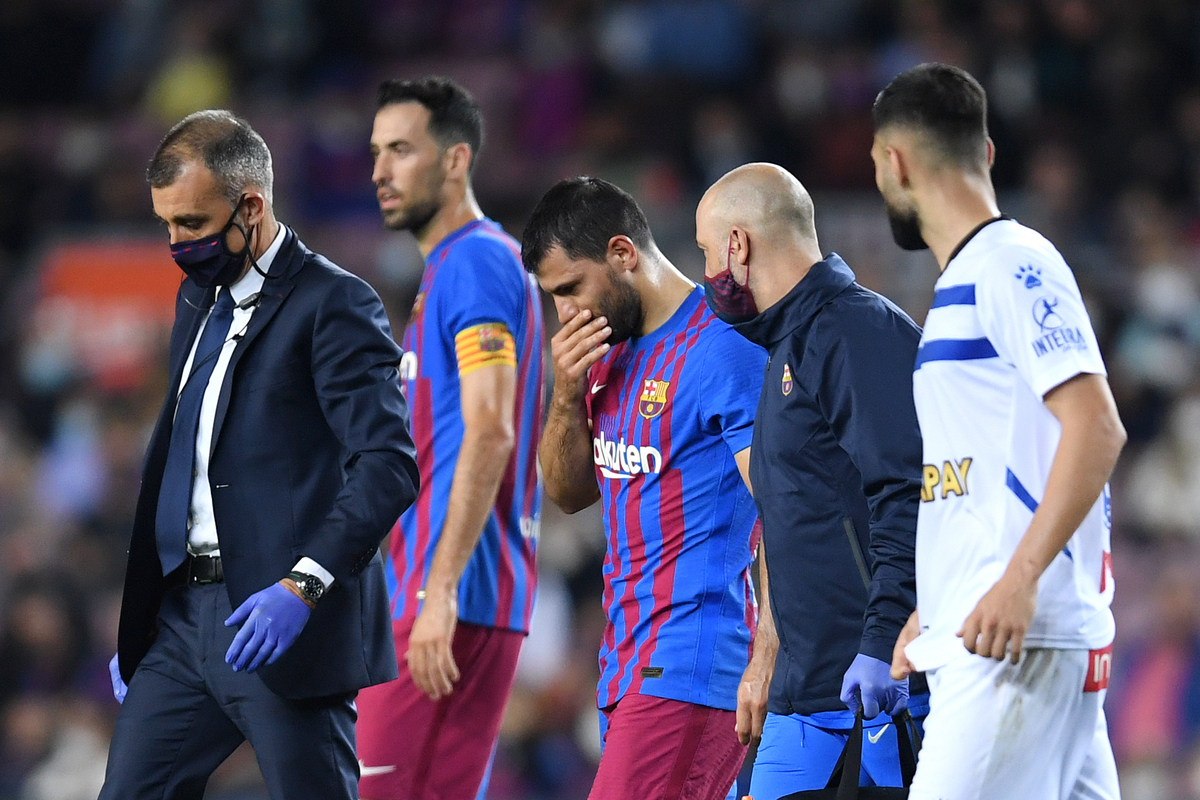 MORE: SECOND Premier League team forced into cancelling Sunday training by COVID cases
While we all crossed our fingers that it was nothing serious and Aguero would be back in action soon, that has unfortunately not proven to be the case.
According to Spanish outlet Mundo Deportivo, he will be formally announcing his retirement on Wednesday.
It's a tragic end to what has been a truly magnificent footballing career, but the most important thing is that Aguero will be hanging up his boots without having suffered any serious adverse health problems as a consequence of his heart condition.