Barcelona striker Sergio Aguero could be out of action for up to three months as tests continue to study a possible underlying heart condition.
Aguero had to wait until Saturday to make his first start at the Nou Camp, having struggled with muscle injuries ever since signing on a free transfer from Manchester City.
Unfortunately for the Argentine, he wasn't able to make it through the first-half of the contest. Aguero was withdrawn after struggling to breathe out on the pitch.
He was subsequently taken to hospital for further tests, with a potential underlying heart condition having been discovered.
As is reported by the Guardian, Aguero is now facing three months on the sidelines while he undergoes "a diagnostic and therapeutic process."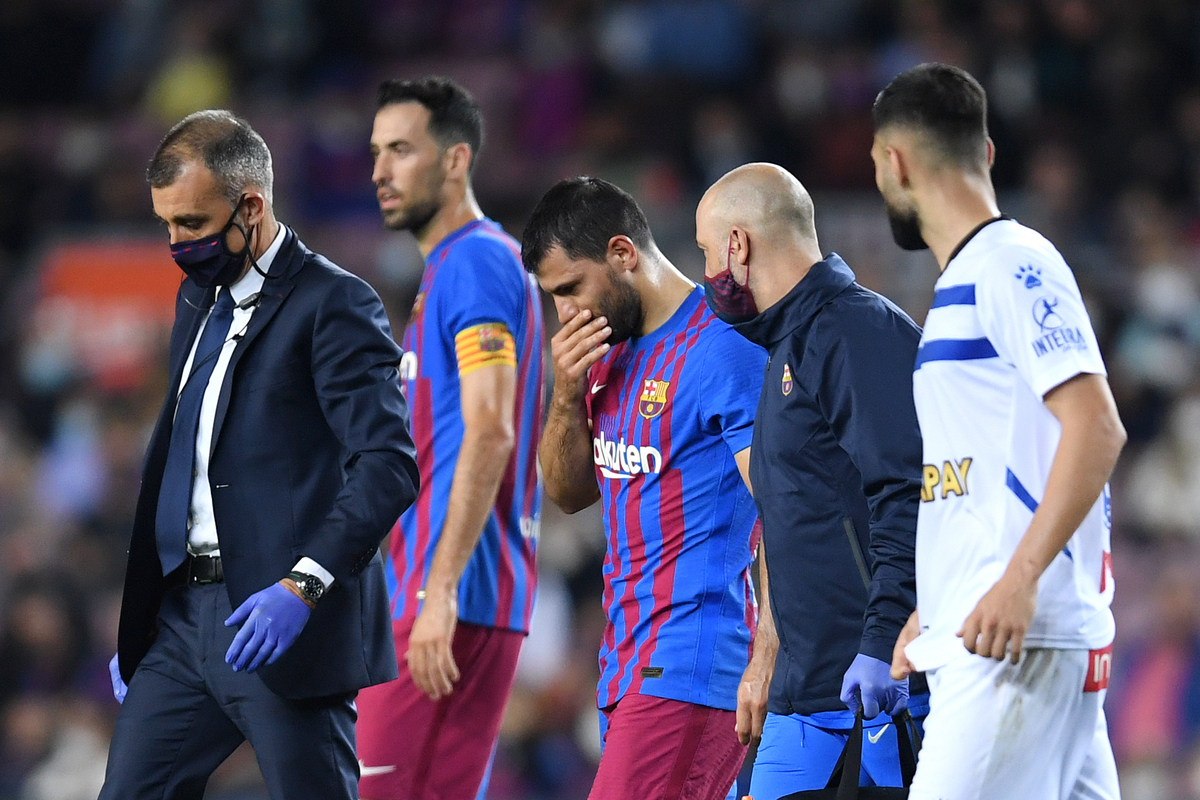 MORE: (Video) Wholesome clip of N'Golo Kante cleaning up after Chelsea training does the rounds
With the harrowing incident that occurred with Christian Eriksen at Euro 2020 still fresh in the memory, it really isn't worth taking any risks with Aguero's health.
We can only hope that whatever issue Aguero is suffering with doesn't prove impossible to overcome and he's able to resume his football career later down the line.
This would be a truly devastating way for a memorable footballing career to end. That said, his health is paramount.