Former Aston Villa striker Gabby Agbonlahor has branded Liverpool captain Jordan Henderson selfish for heading to the Euros while injured.
Henderson has missed a great deal of football in the run-up to this summer's Euro 2020 campaign, having suffered a groin injury back in February. The Liverpool skipper has not played since.
However, Gareth Southgate made the decision to include Henderson in his squad for the upcoming Euro 2020 tournament, at the expense of James Ward-Prowse, who had another impressive campaign with Southampton.
Perhaps Southgate's decision to include Henderson will prove to be justified, but for now, it's a decision which is being questioned, notably by ex-Aston Villa and England striker Gabby Agbonlahor.
READ MORE: (Photo) England win overshadowed as steward's hilarious face mask is caught on camera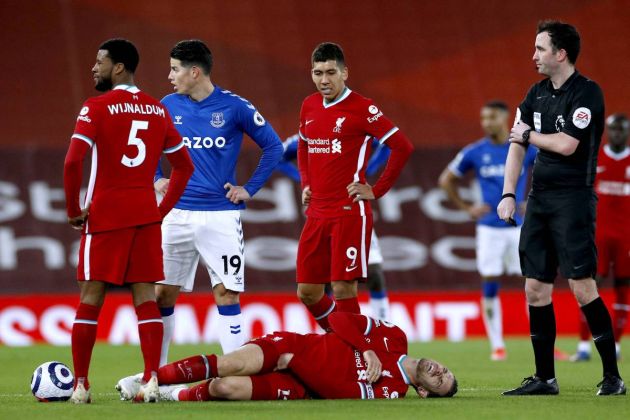 Speaking on talkSPORT, Agbonlahor sensationally branded Henderson 'selfish' for being included in the squad, while he was unfit to feature during the 1-0 win over Austria on Wednesday night.
"I think he is being selfish. If you look at it, the squad has been announced and he told Southgate this morning that he is not fit today. "
"They said the scans have come back and they're fine, and he knows himself that there is a niggle he is feeling."
"The tournament starts in 10 days, you are playing against Croatia, playing against a good good team. You need to be at it, you need a training session before the game, you need some games in you."
While you can understand where Agbonlahor is coming from, Henderson wouldn't be in the squad if there was zero possibility of him playing a part in the tournament. He also brings invaluable experience to the dressing room.
Calling a key player of the England squad 'selfish' so soon before the start of a major international tournament does no good for anyone, does it?
Click here for more of the latest football news