Paris Saint-Germain right-back Achraf Hakimi had to take a moment during his side's defeat to Manchester City on Wednesday night to pop his contact lens back in.
Hakimi, who signed for PSG from Inter Milan in a big-money deal over the summer, was unable to make the difference of the Parisiens as they fell to a 2-1 defeat at the Etihad.
In fairness to the Moroccan, who was also linked with Chelsea prior to his move to the Parc des Princes, he did face a rather untimely disruption mid-game.
In the midst of all the action on Manchester, Hakimi had one of his contact lenses fall out of his eye. He had to pause and put it back in before he was able to continue.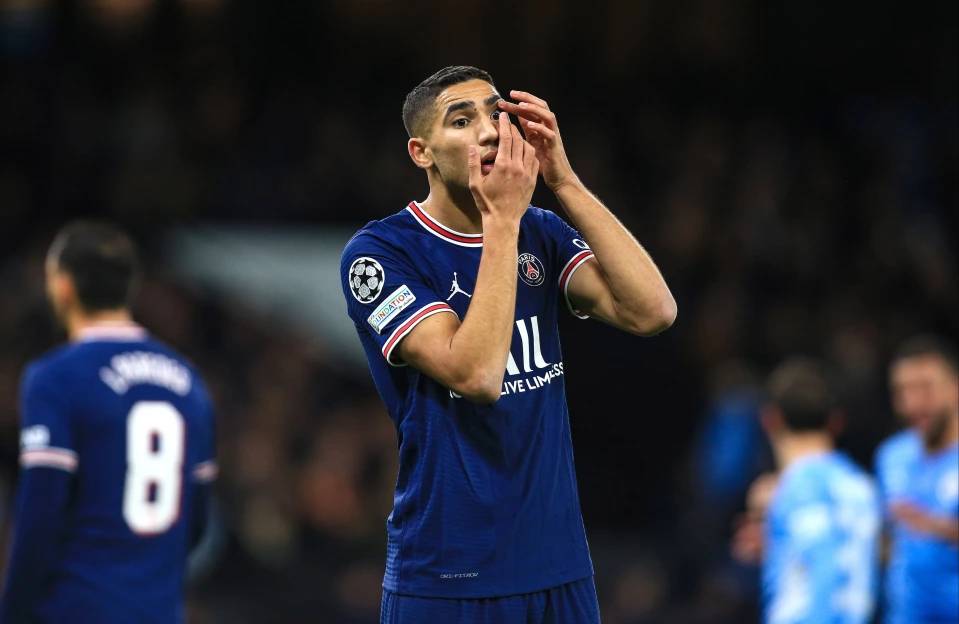 MORE: (Video) Kylian Mbappe nutmegs Ederson to finish off excellent PSG team move vs Man City
It's news to us that Hakimi requires contact lenses to play the game, which makes you wonder how many top-level footballers are actually lacking in the vision department.
Thankfully for Hakimi and PSG, he appears to be well-practised when it comes to sticking them back in, else it could've been an opportunity for Man City to take advantage of.