Barcelona great Eric Abidal has taken to Instagram to BEG his wife for forgiveness after it emerged he had been secretly seeing PSG Feminine star Kheira Hamraoui.
This relates to one of the most bonkers news stories of the year.
As the Daily Mail reports, PSG's Kheira Hamraoui was dragged from her car and had her legs brutally beaten. Teammate Aminata Diallo was initially arrested in connection to the attack but was later released without charge.
It then emerged that Hamraoui had links to Eric Abidal, formerly of Barcelona, with the female footballer using a SIM card in her phone that was registered under Abidal's name at the time she was attacked.
MORE: Barcelona legend implicated as investigation continues into alleged attack on PSG player
Abidal later admitted to his wife that he and Hamraoui had an affair behind her back, with his wife understood to be pursuing a divorce. Abidal's personal life has crumbled before his eyes.
The Frenchman has made one final plea to his wife via Instagram to put the affair behind them and move on with their marriage. Here's what he had had to say…
"hayetabidal forgive me. Whatever your decision, you will remain in my eyes the woman of my life, and especially the mother of our wonderful children. I deserve this humiliation even if it kills me alive. El hamdouli'allah An sha 'allah one day you will forgive me. #loveyoutothemoonandback"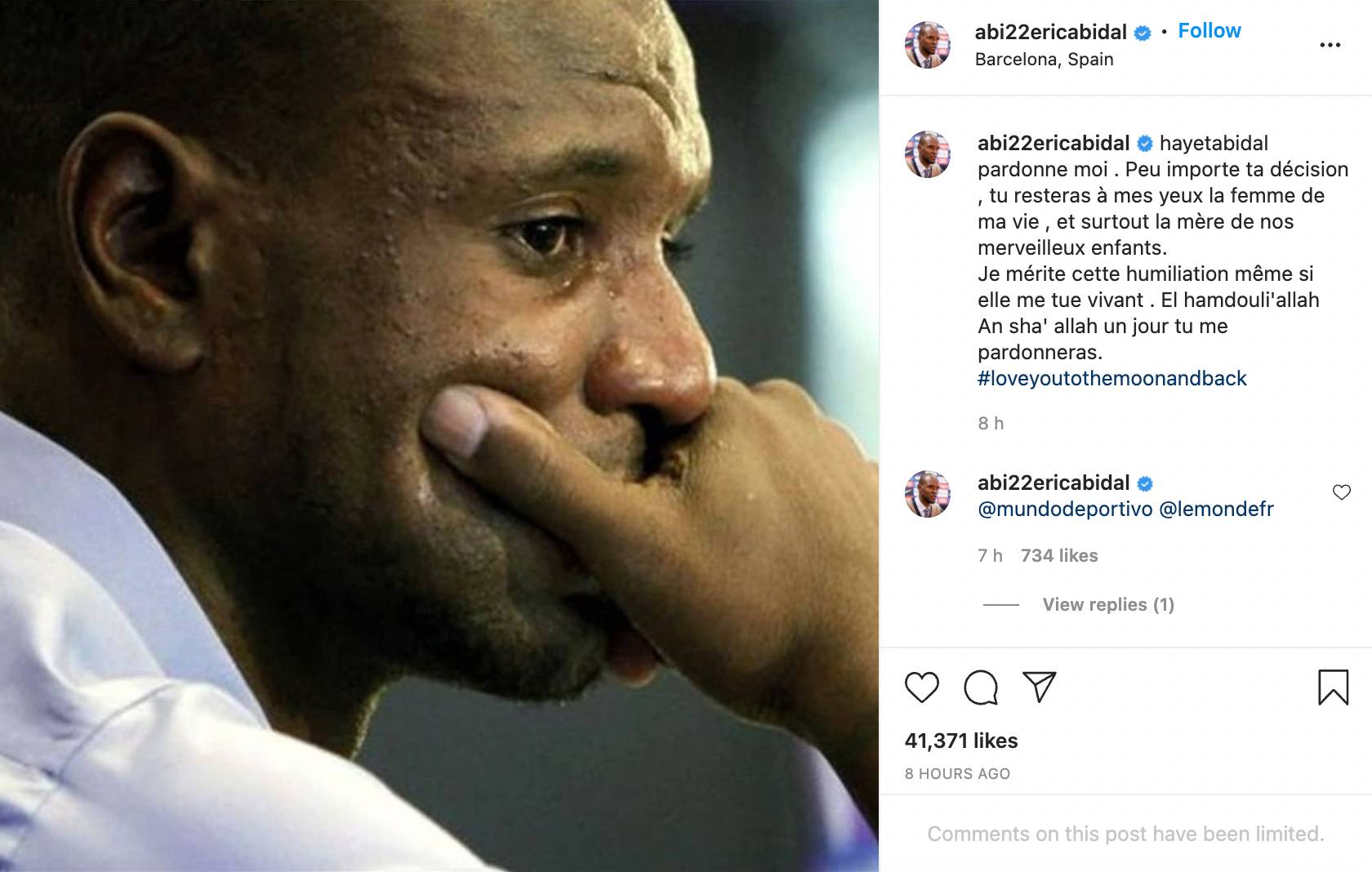 Abidal appears absolutely desperate to save his marriage, but it may well already be too late. He really should have thought about how much he loves his wife before fooling around with another woman behind her back…